When you first get your new guitar, it's only natural to be excited.
You'll practice every day and in a few weeks you'll be playing the hardest guitar songs known to man with ease.
Then reality sets in.
Those few weeks come and go and you can't even play the easiest rock riffs.
The truth is: it takes a lot of time to learn any instrument and the guitar is no exception.
How long does it take?
That depends. There is no specific number of days, weeks, months, or years, because everyone learns at their own pace. Everyone has different goals, as well.
What we can do is give you some estimates as to how long it takes to reach different skill levels on the guitar, based on different people's learning curves, practice methods and frequency, etc.
How Long Does It Take To Get Good At Guitar?
While everyone learns at a different pace, there is a guide that estimates how long it takes to reach different skill levels of guitar playing. According to the National Guitar Academy website, there is a timeline of progression that is divided into four stages associated with different skill levels.
Some people will tell you that you should always learn the basics on an acoustic guitar, even if you plan to play electric guitar eventually. It does have some advantages, but so does the opposite. You don't need to learn acoustic before electric, if electric is what you actually want to play.
Different Stages Of Learning
The First 1 To 3 Months
The first one to three months is crucial to guitar playing. It is where you not only practices the proper way of holding the guitar but also set goals and learning objectives.
During the first three months, new students generally learn the basic open chords like A, Am, Cmaj7, E, Em, Dsus2, and G. You'll want to learn and practice easy guitar chords—ones that most beginners can manage without much trouble.
If you have small hands and short, stubby fingers (like me), fear not. You can learn to play the guitar, too. We have an article with tips on how to play guitar with small hands that can help
The First 3 To 6 Months
The following three months are where you should progress and be able to play other open chords like C, D, and E. These C, D, and E chords are useful since there are many songs using these chords. By the end of this time period, you should be able to move beyond the handful of songs that only use the chords you learned in the previous 3 months.
The First 6 To 18 Months
After six months, you probably won't be busting out amazing guitar solos just yet, or shredding with sophisticated playing techniques. But you should start to feel more comfortable with playing, since you should know your way around a guitar by now.
Furthermore, you should begin to nail down new complex open chords like Bb, Dm, and F. You might also start exploring lead guitar and scales during this stage.
The First 2+ Years
At around two years or more, many learners start tackling barre chords, otherwise known as the bar chords. These chords are played using one or more fingers to hold down and press multiple strings across a single fret of the guitar's fingerboard. The effect is the same as a bar pressing down the guitar's strings, which is where the term 'bar chord' comes from.
Learning these chords is one of the biggest challenges in guitar playing, but also one of the most rewarding skills. They will help you learn new songs with great ease and play any chord without getting stiff fingers.
How many guitar chords are there in total and how long will it take to learn them all? There are over 2000 chords for the guitar, but you will never need to learn the all. Or even the vast majority of them.
How Intense Should Practice Sessions Be?
When it comes to practicing your guitar, it is hard to give you an exact amount of time you should be practicing, in order to reach your ultimate goal as a guitarist. We can't say an hour, or two, or three, or more, because it simply depends on too many factors. You'll have to figure out what is right for you.
However, most musicians recommend spending approximately one and a half to two hours a day on practicing.
Why not practice less than 1.5 hours?
An hour and a half is a great amount of time to practice correctly. You can thoroughly warm-up during the first few minutes and make actual accomplishments during each of your practice sessions.
Devote at least an hour to working on whatever skill you want to learn, be it open strings, chords, etc., because you need enough time to commit what you practice to memory. Spending less time and the new skill may not stick in your memory for very long.
Why not exceed 2 hours?
Practicing for long periods of time is tiring and can be overwhelming. Practicing for too long can take all of the fun out of learning, which will have a negative impact on your progress.
Not only do you want to keep your practice sessions from getting too long, there will also be some that you just need to walk away from. If you start to feel frustrated, or just tired, stop practicing and come back to it the next day.
The key to learning is to progress and develop skills at a steady rate. Keeping your sessions under two hours is perfect for creating a relaxed playing environment, which promotes more focused learning. A quality shorter practice is much more impactful in the long run than extended hours of torturous training.
Physical Strain Of Learning Guitar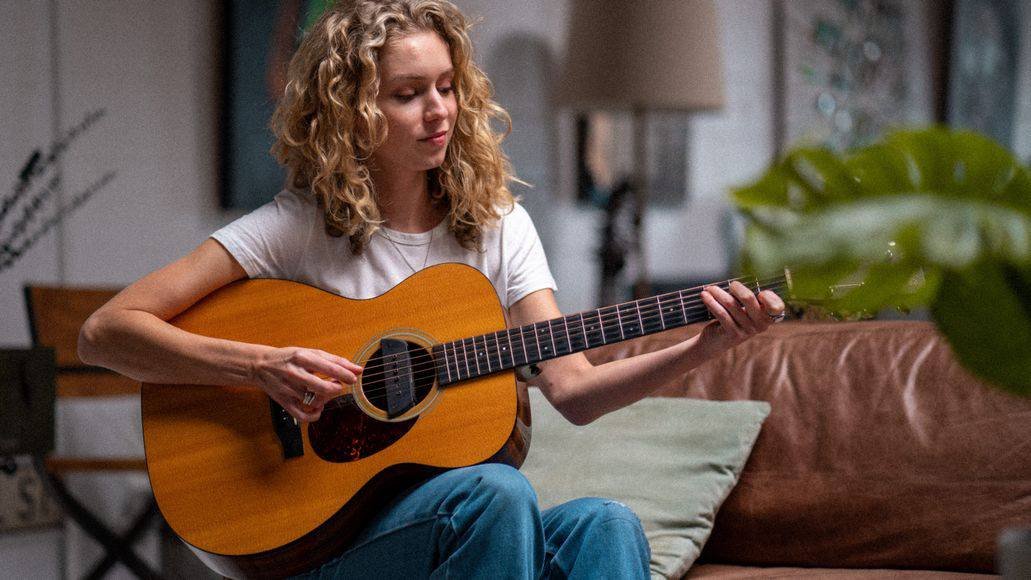 When you start playing the guitar and spend several hours or more at a time practicing new chords or scales, you will suffer. Here are some of the physical difficulties you can expect as a result of long practice sessions.
Chafing, Peeling, Or Blunt Trauma On Your Fingertips
You will almost certainly experience mild peeling or chafing of the skin. This is a result of the repetitive and constant contact of your fingertips with the harsh material of the guitar strings.
Over time, the repeated pressing of the strings causes the top layer of skin to wear away, especially when it is really soft. This is painful, but it eventually leads to the formation of calluses.
Finger Calluses
Finger calluses develop and form when the injury dries out and heals. Once you have these calluses, you can play without any pain. In fact, finger calluses are considered a rite of passage for new guitarists.
Sore Muscles
Sore muscles are common when learning to play the guitar. They result, because you are using muscles that do not generally see much use in everyday life. Eventually, these muscles will build up strength and you will be able to play for longer without feeling any soreness.
That said, extended playing can cause soreness in even the most experienced guitarists who play all the time. Professionals often complain about muscle aches, numbness, pain, soreness, stiffness, or tension in the back, fingers, hand, neck, jaw, shoulders, and wrists.
Sometimes even the back and abdominal muscles are affected due to standing or sitting for long periods of time, or simply due to holding the the instrument for extended periods. The medical community calls this a "Repetitive Strain Injury."
Basic Tips For Efficient Practice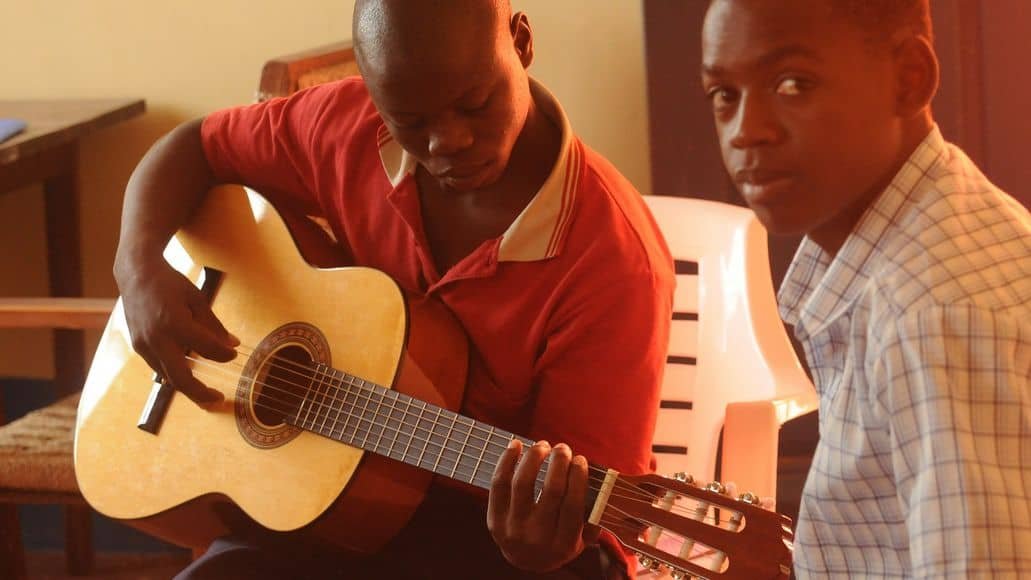 Learning to play the guitar is hard and takes time. But you can make it a bit easier. Here are three important tips for learning the guitar more quickly, easily and efficiently.
Speed Up Callus Formation
If the peeling of your fingertips and the ensuing pain prevents you from practicing and reaching your goal, speeding up the formation of calluses is the best solution. You can do this by:
Beginning your practice sessions with a steel-stringed guitar to get your fingers used to the tough materials.
Making use of the thick-gauge strings that will rub against your fingers and develop finger calluses rather than peeling or chaffing the skin off your fingertips.
Practicing in short, frequent sessions to give your fingers a break and avoid breaking open the skin.
Unless medically contraindicated, wiping your fingertips with rubbing alcohol using cotton balls to dry the skin out. When it dries, this can promote faster callus formation.
Practice Smart (Not Hard)
You have probably heard the phrase 'work smarter, not harder' many times. It applies to almost anything, including learning the guitar playing.
To learn the guitar and truly master it, merely strumming your fingers through the motions in a pattern without form and commitment is a waste of time. Repetition is not the only key to learning, especially if you are repeating incorrect form or way of playing. You need to repeat the right things.
Many people also assume that practicing harder will somehow solidify your skills, but this is not necessarily true. You can practice hard, for long hours and still not master the skill.
In fact, in a study conducted several years ago, researchers spearheaded by Robert Duke of The University of Texas at Austin found that "It's Not How Much (you practice); It's How". Their study includes a description, and characteristics, of practice behavior and the retention of performance skills.
The results show that the strategies used during practice were more determinant of learning retention than how long or how much a learner practiced.
They concluded that the path to more exceptional playing is to instill some sort of playing discipline. For instance, the practice was done with focus and more thoughtful—giving attention to errors, by stopping when making a mistake and addressing the error before it becomes a habit or a reflex.
The same goes for equipment. You can buy the top electric guitar on the market, and the best amplifier to go with it, but that is not going to make you a better guitarist. Get whatever equipment you can afford and practice.
Remember That Everyone Makes Mistakes And Don't Give Up
The researchers in the same study also noted that the most striking difference between the top musicians and the rest was how they handled their mistakes in playing. It is not that the best musicians made fewer mistakes or simply had an easier time mastering the piece (i.e. they had more talent).
The best musicians struggle and make mistakes just like everyone else. But they make sure to address and correct their errors early on, in such a way that guides them to avoid making the same errors over and over. And they don't let their mistakes get them down. They push through and do not give up.
How Long To Learn Guitar: Final Thoughts
So, how long does it take to learn guitar? It depends on many factors, not the least of which is your definition of "learn the guitar." If you consider playing like John Petrucci having learned the guitar, it takes a very long time.
On the other hand, if you are happy if you can play a few simple cover songs in your local bar, it won't take much time at all. How much, depends on your practice schedule and level of intensity, as well as your general learning ability and motivation.
But one thing is for sure: you can't learn anything without practicing. Even if you have the top metal guitar out there, it will sound terrible in your hands without practice. So get to it!