Are you a fan of metal, surf rock or country music?
Then you probably already know some of the benefits a baritone guitar can offer.
The twang is ideal for country and surf rock and the ability to play low and sound dark is great for metal.
But there are other advantages, too. And some major disadvantages.
Why do you need to know all of the pros and cons of baritone guitar?
How they stack up against each other for you is what will determine if it even makes sense to get one of these instruments.
Keep reading for a list of all of the baritone guitar pros and cons. By the end of the article, you should have a clear idea if you should get one.
Pros And Cons Of Baritone Guitar
All instruments have their advantages and drawbacks. In the case of a Baritone guitar, the main benefits revolve around its improved stability in terms of lower tunings, a deeper tone, and much wider frets.
As for the drawbacks, it has a much different learning curve than regular guitars. The longer scale length and a different "default" tuning make it closer to a bass guitar than an acoustic or electric guitar.
Certain playing styles, especially ones focused on faster playing, are easier to deploy on standard guitars than baritones.
Before I get into the breakdown of the pros and cons of a baritone guitar, I want to note that I tried to stay as objective as possible here.
After playing dozens of guitar and bass types for close to two decades, I have come to realize that baritone guitars are somewhere in the middle.
Baritone guitars look like standard guitars, but their necks are longer and bodies slightly larger. They sound deeper than normal guitars but not as low as standard basses. So what Does it even make sense to get one then?
If you're considering buying a baritone guitar but are not sure if it makes sense compared to a bass guitar or a standard one, I hope learning about the instrument's main benefits and drawbacks will help you decide.
Advantages Of Baritone Guitars
We will begin with the benefits a baritone guitar can provide. As mentioned above, the main benefits have to do with the tone and the low tuning. Both are ideal for certain genres and playing styles.
Different Tuning
Most guitars are tuned to Standard E, and you are able to tune down a couple of semitones, if you have the right strings. That's one area of difference between the baritone guitar vs normal guitar. Baritone guitars are usually tuned to Standard B, which is 2 ½ semitones below Standard E.
That means that the tuning may actually be a con for some, since most guitarists are accustomed to Standard E. If you feel that way, you should get a regular guitar. The baritone is for those who want to play lower.
That said, baritones guitars also have longer scale lengths (and longer necks). Because of this, you can just clamp on a capo on the fifth fret, ignore the upper side of the Baritone, and have a standard guitar in a Standard E tuning.
Now you might say (correctly) that this simply adds more steps to what you would normally get on a standard guitar, but I believe that there's an advantage to this flexibility.
Instead of de-tuning, you can use a capo. As soon as you need Standard B, just remove the capo. It's much faster than turning the machine heads.
More Beginner-Friendly Frets
The width of each fret determines how accurate you must be when pressing the desired positions. For example, the scale length on my B.C. Rich Warlock is shorter than average, and its frets are almost tiny.
Whenever someone accustomed to Squier and Telly guitars tries to play mine, they always say that the frets are super-playable but difficult to pinpoint.
With baritone guitars, the opposite is the case. Since the scale length is longer, all the frets are wider, especially the first five.
Since these are the frets that beginners are mainly focused on when learning and practicing chords, I think it's great that they're as wide as they are, since you don't need to be surgically accurate to press them.
Thicker Strings
This is what I'd describe as a "situational" benefit, mainly because not everyone likes to use heavy-gauge strings. However, I think it's safe to assume that most people either like, or don't mind, thick strings.
That's because thicker strings typically work in the favor of playability while almost completely eliminating the painful experience of pressing frets on the highest notes.
Heavy strings are easier to press and they're usually sturdier than low-gauge strings. The only reason anyone would prefer lighter strings boils down to personal preference. Objectively, though, this is one of the reasons baritones are generally easier to play.
Naturally Darker Tone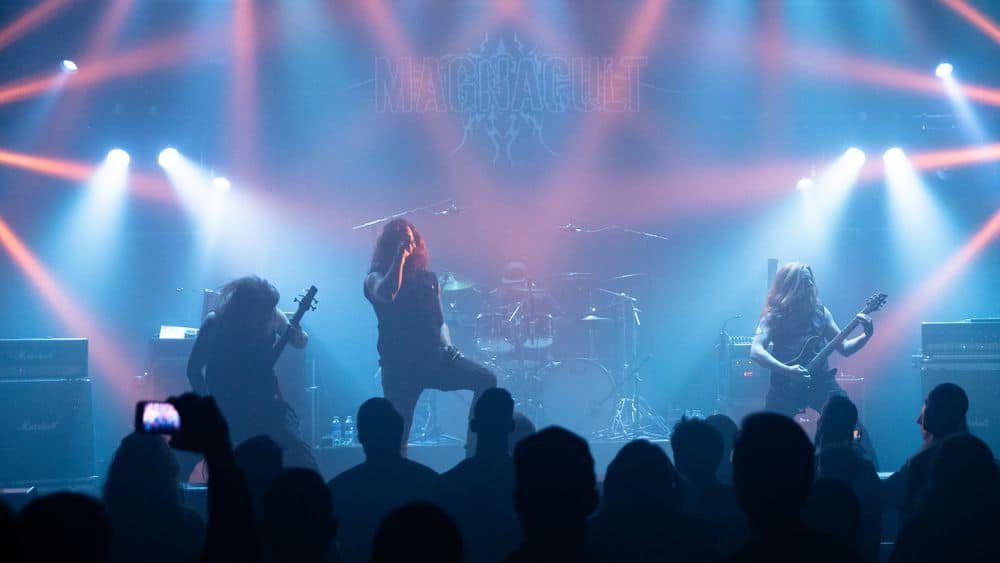 Even if you tuned a Baritone guitar into Standard E, it would not sound the same as a regular guitar (in the same tuning). Even though the tone of any guitar is primarily influenced by the composition of its tonewoods, the scale length plays an important role as well.
There are standard guitars with longer scale lengths, like the Ibanez RGIXL7 or even my Schecter Demon 7, but the scale length of a baritone guitar can be a whopping 30.5 inches (as many as 5 inches more than the average scale length).
This means that its lowest tones are considerably deeper than average. This is, once again, a situational benefit, especially since you can't change the natural tone of a guitar (thought you can spice it up with pedal effects and amp settings).
Disadvantages Of Baritone Guitars
Naturally, baritone guitars have drawbacks, too. We will go over those now, though you can probably already guess at the main cons of a baritone guitar.
A Different Learning Curve
No matter how long you've played guitar or bass, you'll probably have to start learning everything from scratch once you pick up a baritone guitar.
The Standard B tuning, the longer scale length and wider frets, and the heavier body all provide certain benefits, but they also make the baritone guitar a much different beast.
In fact, previous experience with standard guitars and basses can even be detrimental to learning how to play a baritone guitar.
The finger spacing between frets, the string tension, and the string action you've become accustomed to are all very different on a baritone, even though the most famous baritone guitarists make it sound easy.
Almost Unsuitable For Certain Genres & Playing Styles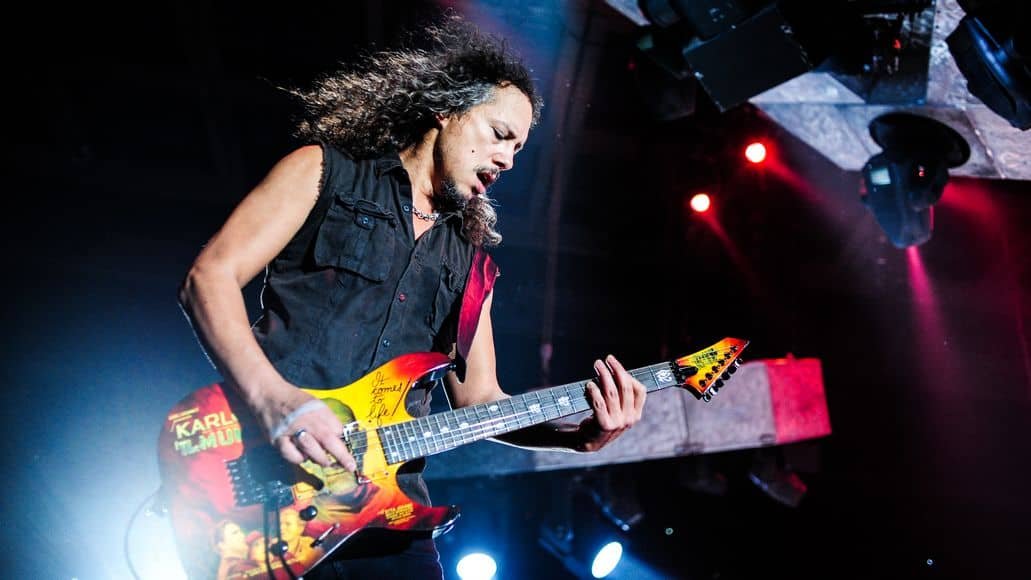 Let's assume that you're into rock or pop music. You're probably spending most of your guitar-playing time pulling chords and simple licks. That's what baritone guitars are ideal for.
However, let's assume you prefer metal or jazz music, or any other genre that requires a high degree of finger dexterity, accuracy, and playing speed.
Baritone guitars have much wider frets than your average guitar. Shredding is one of the things for which this type of guitar is not suitable. It just wasn't meant to be played fast.
Baritones Are Bulkier & Heavier
My "Warlock" is light as a feather, and I never had a problem carrying it to and from gigs, even if I have to trek a couple of miles.
However, that's not something anyone could ever say about a baritone guitar. They're taller, larger, and weigh significantly more than a normal guitar.
At the very least, you'll need a different gig bag, if you wish to use it outside of your home.
Baritone Guitar Pros & Cons: Final Thoughts
The pros and cons of a baritone guitar are the main factors that will determine if it makes sense for you to get one. Do the pros easily outweigh the cons? Buy a baritone guitar. Or if you're looking for an acoustic baritone guitar or an acoustic electric, read this article on the best acoustic baritone guitars.
Do the cons outweigh the pros by a considerable amount? Don't get one. If the balance between the baritone guitar advantages and disadvantages is more or less equal, the decision becomes more difficult.
Most guitarists in this situation will get both a standard guitar and a baritone, if they know they will make plenty of use of the lower tuning and different tone of the baritone. If you only need it for a one-time thing, maybe look into borrowing or renting one.