To sing or not to sing. That is the question.
And it's a hard one to answer when you're sick.
You certainly don't feel like singing when you have a cold or a sore throat or some other ailment that leaves you feeling run down and fatigued.
But sometimes you have a performance or audition you just can't miss.
So you force yourself to sing despite your illness. But what effect does that have on your health?
Is it a good idea to sing with a sore throat or a cold? Or worse, the flu?
Or can doing so actually make your condition worse and result in your illness lasting even longer?
We'll answer that and also give you tons of tips on how to sing when sick, for those times when you don't really have a choice.
Singing With A Cold And Sore Throat
Singing with a sore throat or a cold is never fun. But sometimes you have an important performance and you have no choice. Or you might simply not want to miss any practice time.
We'll give you plenty of tips for when you have to sing while sick, but first we need to determine if you should even be singing at all.
Is Singing While Sick Bad?
Not necessarily. It definitely depends on the type of ailment.
If you have a respiratory infection in your larynx or lungs, like bronchitis, doctors typically recommend you rest long enough to recover, before singing again. Singing too soon could lengthen the illness.
If your infection is in your upper throat or sinus, you are free to sing. But you might not want to. These types of infections lead to pain in the nose and throat and singing can make them hurt more.
If you have a performance you can't miss, you'll have to sing while sick. Take all proper precautions (see below) and you will be fine, though your performance will certainly be less enjoyable to you.
Your audience might not even notice. Taking pain killers and cold medicine before a performance can also help a lot.
If you do not have a performance, but you don't want to miss a lot of practice time, we recommend taking it easy. Warm up properly and avoid strenuous practice. Focus on exercises that do not tax your nose and throat too much.
Remedies For Singers With A Cold
Keep your head, neck, and throat warm with hot beverages and delicious cooked food. In Chinese medicine these points are considered your "wind points" and it's ideal to keep these areas warm and hydrated.
This results in thinner mucus around your vocal chords, which allows you to sing properly and comfortably.
Keeping these "wind points" warm and hydrated works well for coughs that are caused by an illness like a cold, and for dry coughs caused by allergies or other problems, like acid reflux.
There's nothing worse than singing with a dry throat, when you know you have a serious cough that could rattle your performance at any moment.
How To Sing With A Stuffy Nose
You might be worried about how you sound with massive congestion but luckily, there are a few things you can do to ease nasal congestion. One is nasal irrigation. See the section below on clearing your sinuses for more on that.
Another easy way to prevent yourself from sounding too nasal, is to keep your mouth, nose, and throat hydrated. By drinking a lot of water you'll keep your mucus thin so it doesn't get in the way of your vocal chords delivering a spectacular performance.
Steaming (i.e. inhaling steam with a bowl in front of your face and towel over your head) is also an excellent way to get moisture into your throat and nasal passage.
How To Sing With A Cough
Colds typically dry out your mouth and throat to the point where your voice may crack or sound hoarse. Coughing is a reflex and, depending on how strong the urge may be, it could get in the way of your performance.
The urge to cough could interrupt you in the middle of your show or practice session. This is why singers typically cancel plans to sing if their cough is strong enough that they simply can't put on a show without constant interruptions.
Canceling a performance is not as bad as you may think.
If you can't deliver on your promise of a great performance, canceling is better than delivering a bad performance and ending up regretting it. Your audience may be disappointed by the cancellation, but if you give them a bad show, they will likely have much stronger negative feelings than disappointment.
But sometimes the show must go on. If you have a singing gig you can't miss, try the following tips to lessen that urge to cough.
Try an expectorant
Over-the-counter (OTC) cough medications with an expectorant such as guaifenesin work by clearing the mucus and other secretions that cause a cough so that you can breathe easier and hopefully cough less.
Take a cough suppressant
Over-the-counter cough remedies often contain dextromethorphan, which may provide temporary relief from a dry cough.
Drink tea, like green tea
Hot tea has been a cough remedy for almost forever. Antioxidant-rich green tea may also help you get over your cold sooner and help soothe your throat. Add honey for more relief and for a better taste, too.
As a singer, tea with no caffeine is always better though. The best drink for singing voice is room temperature water, but if you're sick, warm tea just feels better.
Stay hydrated
Staying hydrated helps to thin mucus and make coughs more productive, and potentially helps fight your infection. Water is ideal, but soothing chicken soup counts, too.
Try cough drops
Cough drops are good for soothing a scratchy, dry throat and reducing the urge to cough. A hard candy also provides moisture which can further help relieve a dry cough.
Singing With A Chest Infection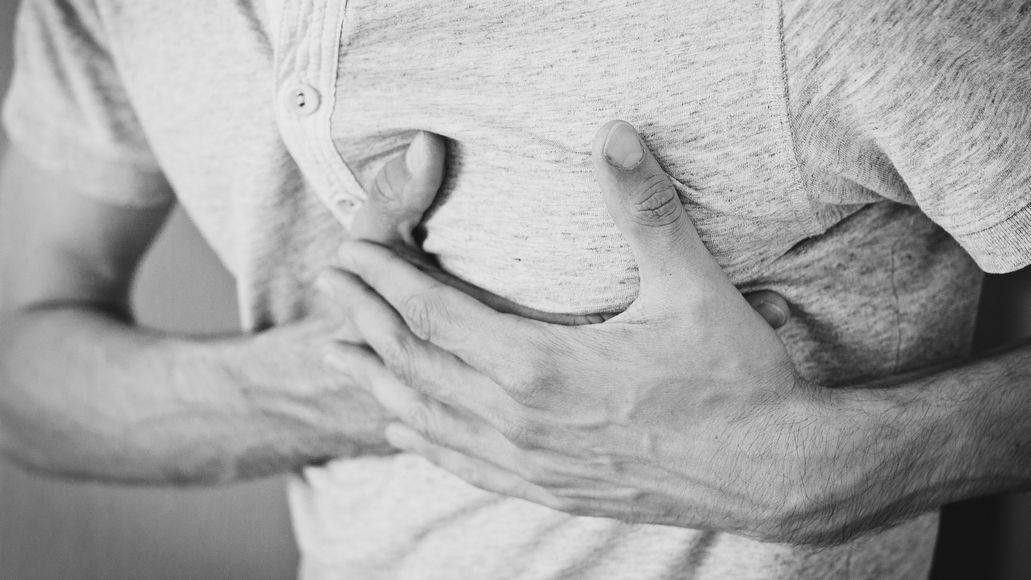 Chest infections make talking unbearable and singing a total nightmare. Bronchitis and other chest infections are big obstacles to a singer's career, because they force you to cancel concerts or other performances. You simply can't sing when you have a bad chest infection.
But there are ways you can take care of yourself to get back to a point where you can sing as quickly as possible. Follow these three steps to speed up your recovery as much as possible:
Talk as little as possible
Regularly use cough drops that contain high amounts of menthol (like Halls)
Regularly drink water, hot tea, and juice—just to stay hydrated
Vocal Warm-Ups For Sore Throat
Typically, singers who are sick or are experiencing a respiratory infection should avoid singing and instead rest up. But what if you only have a mild sore throat? Is there a way to get past those mild aches and sing a proper melody for practice or even a performance?
The following are some exercises that we recommend.
Lip Bubbles
Lip bubbles are also called lip trills. To do them, close your lips together, but do so loosely. Then let air pass through them in quick puffs. This results in a "brrrr" sound.
Tongue Trill
Tongue trills are basically the same as rolling your R's. It sounds like a cat's purr or a Spanish speaker saying any word than begins with an R or contains a double R.
Vowels
For these exercises, simply pronounce a single vowel sound and then sing using only that sound. Practice these before more technical warm-ups. Doing so will help you ease your sore throat into singing and help prevent any further strain. Do this exercise with the following vowel sounds:
"ah" as in "father"
"ay" as in "day"
"ee" as in "eat"
"oh" as in "goat"
"oo" as in "food"
How To Clear Your Sinuses For Singing
The best way to clear your sinuses before a performance is to wash away the irritating particles in your nose. You can do this with a neti pot.
Neti Pot BPA Free Nasal Irrigation
Breathe Better: This sinus rinse bottle does a great job cleaning your nose. Helps you breathe much better without becoming addicted to Afrin.
Easy to Use: Simply turn the neti pot upside down and press the button. You do not need to squeeze the nose cleaner. Gravity does the rest. The sinus rinse bottle squirts water in one nostril and drains out the other.
Soothing Steam: The stream of the neti pot gently flows through the nostrils. It's not trying to force water through your congestion. Hydrating and soothing.
No Leakage: Each junction of the neti pot is designed to avoid leaks. No need to worry about water is shooting out of your nose.
View On Amazon
We earn a commission if you make a purchase, at no additional cost to you.
09/28/2023 10:59 am GMT
The process of nasal irrigation is simple. You wash out your nose with a little bit of liquid (typically saltwater) and repeat as many times as you need.
Make sure you place the spout of your neti pot in your nose, no further in than the width of a finger. Pour the water into your nose, while keeping your mouth open.
You can repeat as many times as you like, but we recommend not irrigating more than once a day, because it depletes immune cells in your nose.
How To Get Rid Of Mucus In Throat For Singing
Mucus stagnation is awful for singers, since all that mucus gliding around in your throat can block air and sound from passing through properly. Ideally, you would like to clear your throat thoroughly before your important performance.
But the truth is: your vocal cords are always covered in some amount of mucus. So, what you want to to do is reduce the level of mucus coating your throat by "thinning" it.
The best way to do this is to ensure you are properly hydrated. You can also steam a little if you have an especially bad mucus problem.
To do this, boil water and put it in a bowl. Then place your face close to the bowl, while covering your head and the bowl with a towel. Breathe in the steam rising from the bowl.
One thing to note is that any water you drink does not have an immediate impact on your vocal cords. The water goes to your stomach first and is absorbed there, before the moisture is then distributed throughout your body, including your throat. For this reason, you want to drink a glass of water at least an hour before your performance.
How To Save Your Voice When Sick
The key is to take good care of your vocal cords. Get plenty of rest, drink plenty of liquid and make sure you don't smoke or inhale secondhand smoke.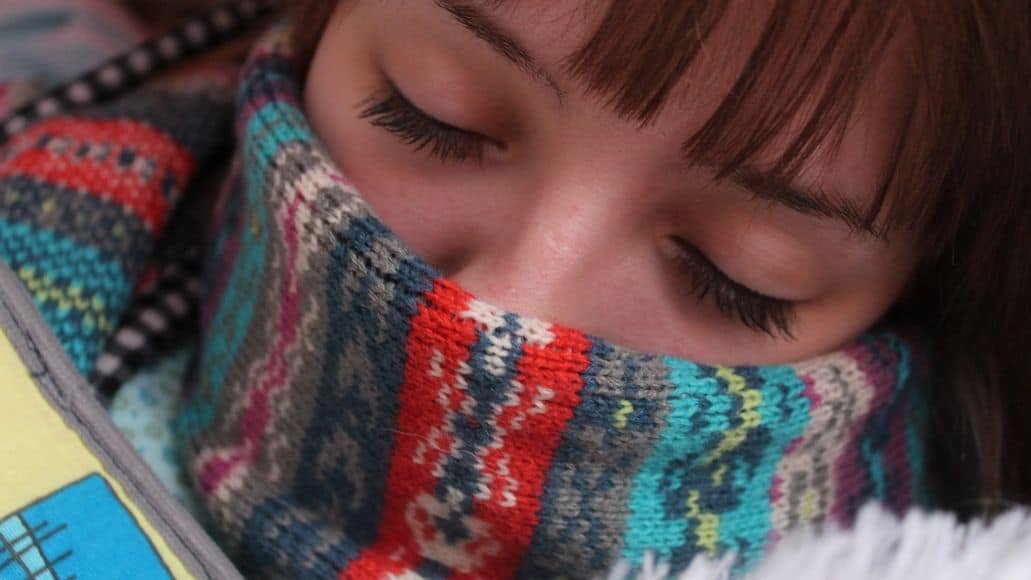 The main goal is to make sure you don't accidentally strain your voice, which happens quite easily when you're not feeling well.
Bad things are also much more likely to happen to your voice when your throat is dry. That is why it is so important to drink plenty of fluid.
Singing After Strep Throat
Never sing while you have strep throat. This isn't like a mild cold, where your throat aches slightly and you can push through the pain and sing over it.
Strep throat requires rest, plenty of hydration, and most likely antibiotics or some other medication that your doctor prescribes. Singing will irritate your already very irritated tissue.
Professional singers cancel performances and concerts due to throat problems and infections and you should too. Make sure you fully recover from strep before singing again, be it a concert or simply a singing lesson.
You'll know when you are ready to start singing again when the infection has gone away and you can sing without any pain. If you don't start singing until you've recovered fully, then singing after strep throat is no problem at all.
Singing On Antibiotics
Antibiotics have no direct effect on your voice or speech. However, antibiotics are diuretics, and this affects your body in the sense that it will dry out your mucous membranes. This could result in hoarseness, a sore throat, voice changes, and even laryngitis.
Because of this singing can be a bit tricky when you're on antibiotics. Not to mention the fact that you're obviously taking those antibiotics for some disease, which could mean you should not sing until you've recovered.
If you are suffering from an ailment that does not affect your ability to sing, then feel free. The antibiotics themselves won't stop you. Just make sure you stay well-hydrated.
Auditioning With A Cold
Auditioning with a cold is a lot like auditioning when you're perfectly healthy. Preparation is key! The difference is that your preparation with a cold includes a few additional steps.
First, make sure you get enough sleep to feel fully rested. You want to wake up at least two to three hours before your audition to give yourself enough time to mentally and physically prepare.
You need to ensure you are fully hydrated. Drink a lot of water (stay away from sugar) and perhaps some hot teat as well. If you eat something, make sure you follow these diet tips.
Staying hydrated will help relieve congestion and keep your voice nice and loose. A hot shower can also help, because the steam will further soothe your throat.
In lieu of a shower, you can also inhale steam from a bowl (as described above) or from a steam inhaler.
Vicks Personal Sinus Steam Inhaler with Soft Face Mask
Personal Steam Inhaler: Vicks Personal Sinus Steam Inhaler provides a warm mist of steam for temporary symptomatic relief from cough, congestion and allergies in a 5-15 minute treatment. Compatible with soothing menthol Vicks VapoPads for added comfort.
Quick And Easy To Use: Get fast relief in a quick 5-15 treatment. With this Vicks steam inhaler, no filters are required and it's designed to work with tap water.
Cough And Congestion Relief: This personal steam inhaler features an ergonomic designed face mask, for targeted delivery of pure, germ-free mist. Soothing steam penetrates nasal, sinus and throat passages for fast relief.
View On Amazon
We earn a commission if you make a purchase, at no additional cost to you.
09/28/2023 10:44 am GMT
Give yourself plenty of time to get to the audition, so you do not raise your stress level unduly. When your audition begins, don't worry about being sick. Just focus on giving a great performance and you will do great.
And if all else fails, try to negotiate with the judges and at least ask to reschedule your audition so that you can show them what you're capable of when you're feeling your best!
Sore Throat From Singing
Why does my throat hurt when I sing? That is a fairly common question and the answer is usually that you are not using the correct fundamentals.
If singing causes your throat to hurt, you need to work on the basics, like correct breathing and proper posture.
How To Sing When Sick: Final Thoughts
Obviously, it is best not to sing at all when sick. Not only will it be difficult to sound as good, but you may also prolong your illness.
However, that is not always possible. Sometimes you have to sing while you have a cold or other illness. In that case, follow the tips above on how to sing with a cold, to ensure the best possible performance and the quickest possible recovery.