The greats are often not that great.
Marketing plays such a huge role in everything, and the music industry is no exception.
Being good at marketing always trumps being a skilled musician.
A great singer who can't sell him or herself will never become famous.
But a mediocre singer who knows how to generate publicity can become a superstar.
That's why the pop music genre is full of average bands, average musicians and average singers.
But few people seem to care. In fact, those singers' fans will adamantly defend their heroes' mediocre skills.
And I know exactly how most fans of the following ten singers will react to this article. But I wanted to write it anyway.
The ten singers below are not great at what they do.
Their singing skills are on the level any one of us could easily achieve with the help of singing lessons from a good vocal coach. But they know how to market and that has made them huge.
10 Singers Who Can't Sing
If you are a fan of any of these singers, please don't wish death upon me. It's just the opinion of one person. And also anyone who knows how to sing. Sorry. But their lack of singing talent certainly does not mean you can't continue to enjoy their music.
Louis Tomlinson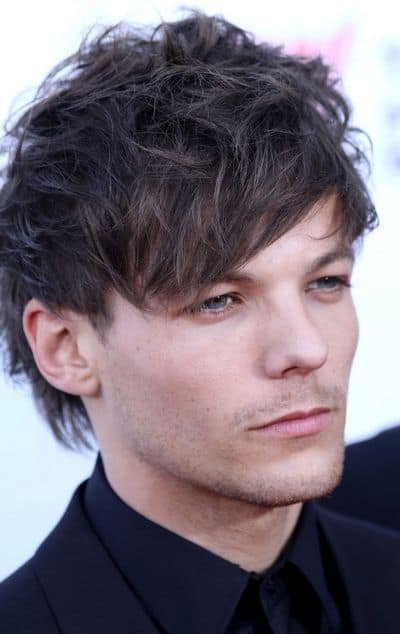 I may get a lot of hate for including this name, but I bet there's a fair few One Direction fans who will actually agree with me on this one, even though they would hate to admit it.
Back in 2010 when Louis Tomlinson, along with his other One Direction band members, all individually auditioned for the X Factor, not one of them made it through to judges houses.
Why? None of them were vocally strong enough to succeed alone. While both Harry Styles and Zayn Malik have notably gone on to achieve success as solo artists, Louis has struggled.
Unfortunately, now out on his own, he can no longer hide behind his One Direction band members. There's no doubt he deserves his success however. He was part of one of the world's biggest and most successful boy bands. But on his own, his weak voice has flopped, and people are starting to notice.
Jason Derulo
The hit RnB singer has frustratingly given us a mixed bag of vocals over the course of his career. One month, he'll be releasing a number 1 hit that you can't get out of your head, and the next week he'll be singing one of the most pitchy, technique-lacking sets we've ever heard from him.
Jason Derulo is lucky that he lives in an era dominated by technology that can correct his off vocals for him. Good singers need nothing more than a quality pair of in-ear monitors and a live performance mic. Bad ones need a whole slew of voice-correcting software.
Katy Perry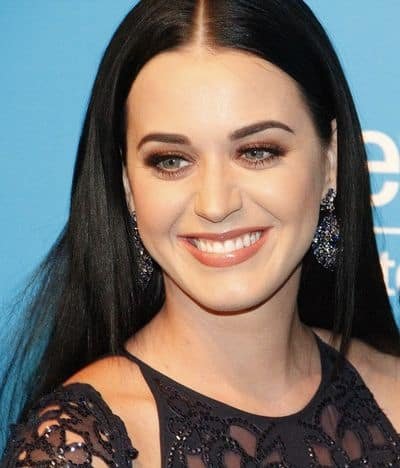 Katy Perry has been tricking all of us for the last 10 years!
I, along with millions of others, have believed this whole time that she was a top-class singer. Why? Because she's had hit after hit after hit.
However, underneath all that world class production and promotion is not a world class voice. It's pretty average at best. She is an alto, but she will never make it on a list of famous alto singers, because her voice just does not match up to the best.
But Katy, we do love you! She has carved out an incredible career for yourself and she has made sure she didn't solely rely on her vocals to carry her there.
She's loved around the world for her personality, her on-stage presence, and the way she interacts with her fans. If it was voice alone, I'm afraid she wouldn't be anywhere near the level she is now.
Future
I actually really like Future. He knows himself he can't sing, so he uses the maximum amount of auto-tuning a voice can handle for every single song he sings. It's a stroke of brilliance from the 34 year old artist. His alien-sounding vocals have become his signature sound.
So, although he's on this list because of his appalling vocals, I applaud him massively for using that to his advantage.
Britney Spears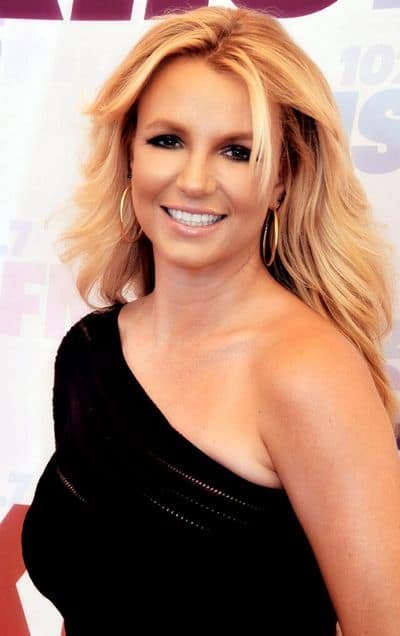 Even though she has established herself as one of the most successful pop singers of her time, criticism about her vocals has never stopped following her. She has been caught lip-syncing on numerous occasions at her concerts, much to the anger of many of her fans.
The bottom line is, if you can sing, there's no reason to lip-sync. That's why Beyoncé isn't on this list!
Selena Gomez
Selena Gomez is very lucky that she is not just a singer but also a world class actress. The star was a Disney Queen as a child, but just hasn't hit the heights I'm sure she dreamed of as a singer.
It always seems like she not into it emotionally. She should try to cry when she sings an especially emotional song. I think it would help her voice a lot.
Yes, she has reached the number 1 spot around the world, but her music barely moves units compared to other top stars. Her 2015 studio album Revival sold less than 350,000 copies. Compare this to the Queen of music, Beyoncé, whose most recent album Lemonade has sold over 1 million copies so far.
Sorry, Selena.
Rihanna
Rihanna does actually have solid vocals, there's no doubt about that. But place her next to a Beyoncé or a Whitney Houston or any of the famous 70s black female singers and suddenly she's massively overshadowed. She evenly recently admitted that she'd never had a singing lesson and formally learned to sing before she hit the studio for the first time.
Rihanna has a lot to owe to her success: her incredible stage presence, her brilliant production team, her various fashion lines, her game-changing make-up lines. She (almost) has it all, and credit to her for finding global success in a multitude of areas.
Lil Wayne
Similar to rapper Future, Lil Wayne full-on drenches his vocals in auto-tune and effects. Why? Because he knows he can't sing. I applaud him for realizing that and making something of his career despite it!
Luckily for Lil Wayne, rappers don't need to sing to be successful; they need to rap freely and be outspoken. And that's exactly what he does.
Miley Cyrus
A bit like Selena Gomez, Miley was able to ride the Disney wave into a successful singing career, without too many fans realizing that she's just an average singer. Her Hannah Montana hits were actually very catchy and successful. But since becoming an adult, all eyes moved firmly off her acting and onto her vocals.
It's not that she can't sing; it's more that she is an acquired taste that the majority of people don't particularly like. The problem with Miley is that she doesn't stick to the type of music that her voice suits: country music. Crossing over into genres that don't match her voice has put her vocal abilities on full display.
We still love you for singing what you want to sing, though!
Chris Brown
This may be the first name on this list of 'singers who can't actually sing' who CAN actually sing.
So why is he on the list then?
Chris Brown has an incredible voice. We can all hear that. However, he still can't help overusing auto-tune on his vocals, lip syncing, and just plain old dodging singing altogether and replacing half his live sets with dance breaks.
He's also an incredible dancer, and he should right show that off. But people pay to see him primarily to hear him sing. He has the talent to be a great, but does he know how to use that talent properly?
Perhaps we'll never know!
Singers Who Can't Sing: Final Thoughts
Can anyone sing? No, but most people can. The vast majority of them do need to put in a lot of work. The singers listed above have clearly not put in enough work yet.
Thais does not mean they can't become great singers, but I don't get the feeling any of them are very motivated to do so. And why should they be?
They have become incredibly successful with their current skill level. There is no need to work hard to get better. It makes much more sense to work hard to make more money with what they are currently doing!