You love playing trumpet but you just got braces.
When you initially come home after getting braces, you feel like it's the end of the world.
You have a weird, funny, unknown feeling in your mouth and your teeth really hurt. You can't even imagine chewing food, let alone playing the trumpet.
At this point, you delay even trying to play the trumpet.
A few days later, you're still dreading it. You have heard terrible rumors about how you can't properly play the trumpet once you get braces.
This makes you feel even worse.
You think it's hopeless to even try. You're just happy that the pain has slightly decreased and you don't want to do anything to trigger it again.
As time passes, you miss playing the trumpet. You finally gather the courage to try it.
As you open up the case and put the mouthpiece in the horn, you feel extremely nervous.
You feel almost as nervous as you did the first time you played!
Taking a deep breath, you tongue a note and blow. It sounds awful and you feel really low.
But as you keep trying, it starts to feel more comfortable. You realize that if you practice enough, you might actually get the hang of it.
The important thing here is to keep trying. You may be surprised to know how many people have been able to get over this difficulty.
If others can do it, then why can't you? Giving up on your dreams just because of a thin metal wire in your mouth seems rather unfair.
Trumpet Playing With Braces: Why They Affect Your Ability To Play
There are multiple reasons why braces affect your ability to play the trumpet. The first reason is that braces cause lip damage, bruising, teeth fatigue and sometimes even bleeding. And once you've suffered damage, exerting more pressure on your mouth becomes even more painful.
Secondly, braces can stop trumpet players from tooting out high tones. This is a huge disadvantage and causes a lot of frustration.
Every note you play will seem to be a lot lower once you get braces. For younger kids who are still learning, this can take a toll on their confidence as an artist. They might wonder "Why does my trumpet sound muffled?"
Overall, you can't underestimate the problems braces cause for a trumpet player. However, there are ways to solve them. The tips below will help you manage the problems associated with playing the trumpet with braces.
How To Play The Trumpet With Braces: Tips And Advice
The good news is that there are multiple things that you can do to make it easier for yourself to play the trumpet with braces. We hope these tips encourage you to continue your creative journey and not give up just because you have braces.
Discuss Things With Your Dentist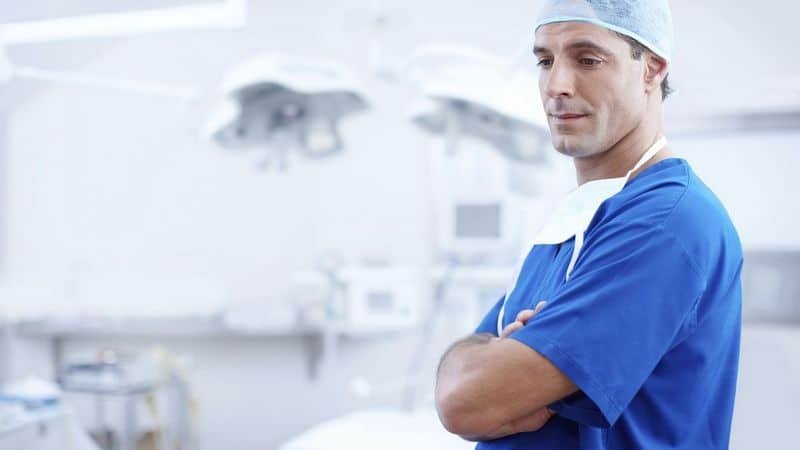 If you need to get braces on your upper and lower teeth, then make sure to get them at the same time. Sometimes, dentists put braces only on the top or the bottom teeth first, and then put them on the other teeth at a later time.
Having braces on only one set of teeth is even more problematic than having them on both. It means you have to change the angle of your mouthpiece, which adds another level of difficulty to an already difficult obstacle. So make sure you inform your dentist that you want both top and bottom braces at the same time.
Try To Use Protective Wax
Some trumpet players suggest using a protective wax to reduce the pain while you play the trumpet. If you have already tried playing without the wax and had to stop because of the pain, then you might want to try this out. Talk to your orthodontist for help choosing the right kind of wax.
Brace Guard For Trumpet: Covers For Your Braces
These covers are soft and made from medical grade polyvinyl chloride. It is a flexible and adaptable material which will guard you against bruising your mouth. This might help you if you play the trumpet with braces.
You can find a few brands on Amazon, like this one:
Comfort Lip Shield And Mouth Guard For Braces
Set contains two covers (one upper, one lower).
Plastic carrying tube.
Snaps securely into place on your braces.
Easy custom fit
Use for light contact sports and horn and wind musicians.
View On Amazon
We earn a commission if you make a purchase, at no additional cost to you.
11/28/2023 01:44 pm GMT
Trumpet Mouthpiece For Braces
Sadly, there are no special mouthpieces for trumpet players with braces. But certain mouthpieces are better with braces than others. Plastic ones are the best.
They feel more comfortable in the mouth with a metal wire. Plastic mouthpieces feel soft on the lips and keep the wire from bruising the inside of your mouth. This is why plastic mouthpieces are the best choice for trumpeters with braces.
Once your braces are taken off, you can go back to your metal mouthpiece. You will be glad to know that plastic mouthpieces are usually less expensive than metal mouthpieces.
This article covers the best mouthpieces for the trumpet, including the best plastic one.
Stop Playing Before It Hurts Too Much
This is one of the most important tips. As soon as it starts to hurt, stop right away!
Yes, it is possible to play the trumpet with braces but it will take some time to get used to that. Don't practice too much. In the initial weeks, you will feel discomfort and maybe even experience pain while playing.
You have to be patient and give yourself time to rest. If you don't rest, chances are you will cause irreversible scarring on the insides of your lips.
This is why it is vital to give yourself a break and let your mouth rest. Do not force higher notes and never continue playing if you are hurting. As long as you stop before it starts hurting too much, you will be able to prevent any serious damage.
Play With Minimal Pressure On The Mouthpiece
This is something you have to do if you want to play the trumpet with braces. You must learn how to practice playing the trumpet by exerting a minimal amount of pressure on the mouthpiece. Music instructors suggest this to every trumpeter but most musicians tend to forget it.
With braces, you will actually be forced to learn to play with minimal mouthpiece pressure. It is an added advantage for you.
Yes, it will be difficult to reduce your mouth pressure with braces as you won't have the same control that you enjoyed prior to getting those metal monstrosities in your mouth. But if you master this, you will be thankful for the rest of your life.
Learning to use less pressure will make you a super-efficient trumpet player. You will be able to play with ease for a longer time period.
Avoid The Smile Embouchure At All Costs
The smile embouchure is basically when you stretch your lips to the sides when you want to ascend to playing higher notes. This is why it's called the smile embouchure because it looks like you are smiling while playing.
When you do this, your lips get very thin, making them highly vulnerable. This makes them prone to damage from the pressure exerted by the mouthpiece. Doing the smile embouchure is riskier for people with braces and can be extremely painful. It should be avoided at all costs.
Use More Of A "Pucker" Embouchure
This is a method in which you make use of the forward corners. It helps to make the center of your lips stronger, meatier, and better able to handle the pressure of the mouthpiece. It is also called the Maggio embouchure and you can search "Luis Maggio System for Brass" for detailed instructions.
This is another opportunity for you to master a method on which you normally wouldn't focus. Playing with braces may force you to practice the puckered way of playing and that is something for which you may very well end up being extremely thankful.
Practice Pedal Tones A Lot
If you practice pedal tones a lot, then you will be able to learn to play with more meat in the center of your chops. This way, you will push your lips forward and reduce the force that your lips exert against your teeth. This will reduce the pain and scarring from trumpeting with braces.
Never Give Up On Something You Truly Want To Do
You will always face obstacles in life. To achieve something, you have to be fearless and pursue your passion. You have to consistently work hard if you really want to succeed.
Ultimately, it is your dedication and willpower that determine your success in the long run. So never give up on your dreams and don't let small and temporary inconveniences stop you from achieving brilliance in life.
Many kids and young artists feel it is the end of their career or passion for playing the trumpet once they get braces. Due to the nature of braces and everything they involve, braces can undoubtedly be a huge hindrance to playing any instrument that involves using your mouth.
Playing Trumpet With Braces: The Bottom Line
If you follow some, or all, of these tips, you will get better at playing with braces. After some time and dedication, you may just feel as comfortable playing with your braces as you did before you got them.
One sincere suggestion I have is that you avoid trying to hit high notes. Save that for when the braces come off. Instead, use your time with braces to develop a strong foundation to become a better trumpeter.
The same is true of more advanced techniques, like using the triple tongue technique to play the trumpet. Wait to tackle that hurdle until the braces have come off.
And that brings up the most important point to remember of all.
Braces are temporary. You won't have them forever. And while you do have them, it is very possible to find a way to work around them.
Then, once the dentist finally takes your braces off, you will be a better trumpet player than before, with a much better mastery of the fundamentals. And you'll be ready to really attach those high notes!