Are you considering a Paul Reed Smith guitar?
It's a great choice.
But not a cheap one.
As you've clearly noticed, PRS guitars are quite expensive.
Even their "entry-level" models cost well above $500 and their "professional" models cost several thousand.
Why are PRS guitars so expensive and are they worth the high cost?
Keep reading to find out. We will cover all of the things that set PRS guitars apart and result in a much higher cost.
Why Are PRS Guitars So Expensive?
PRS guitars are much more expensive than average for a number of reasons, like the outstanding quality of tonewoods, the fact that many of them are handmade, their superb durability, and their unique pickups, among other things.
Are PRS guitars good? Are they worth this cost? That depends on you and what you want in a guitar. PRS guitars are unique. If they appeal to you, they are certainly worth the cost.
But it is important to note that PRS guitars are mainly meant for professionals and semi-pros. Even though they sound and play much better than an average guitar, the sonic versatility and authentic tone of these guitars may not be as apparent to beginners.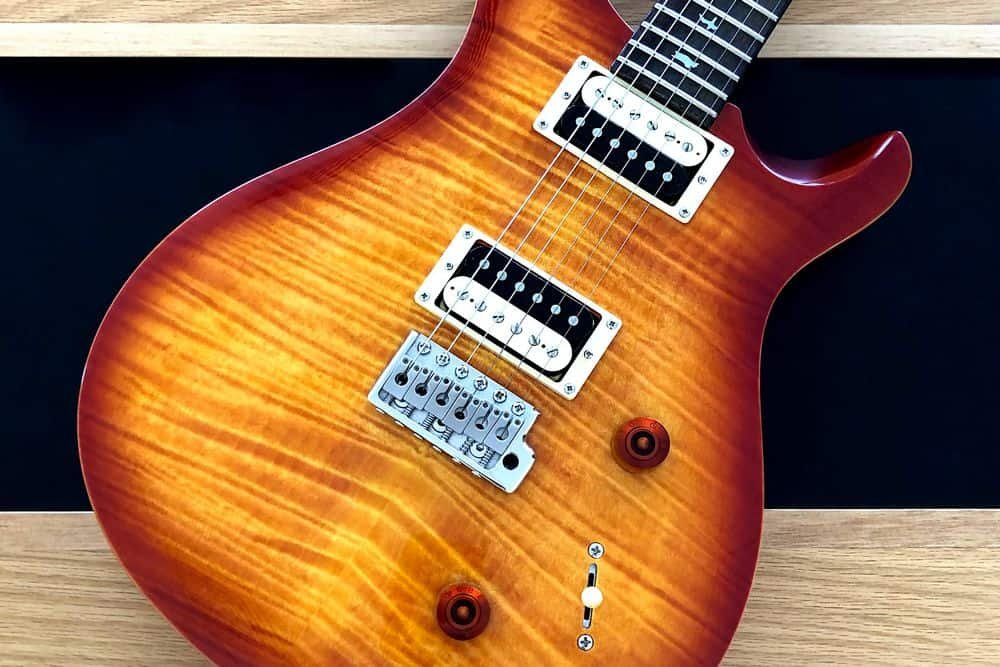 Why pay for a difference you probably won't even notice?
When I began dissecting the price tags of PRS guitars, I was mainly focused on the models from the Core series. The company makes around a dozen "entry-level" guitars (which cost up to $750) while the vast majority of instruments in its catalog cost at least $3,000.
The attention to detail, craftsmanship, construction, hardware, and sound of these guitars are intentionally different and, subjectively speaking, superior to the current standards. Let's take a closer look at some of the things that set PRS guitars apart.
Unrivaled Attention To Detail
The word "rich" can describe a variety of things on virtually any PRS guitar. The aesthetics, the tone, the way your hand slides across the fretboard, the expressiveness of the sound, the distance between the knobs, and the strength of the pickups. None of these things are left to chance in PRS factories.
PRS guitars, both electric and acoustic, were built using meticulously accurate designs. Knowing that a fraction of a millimeter is enough to affect the tone, these instruments must pass rigorous tests before leaving the factory.
You may notice that many globally renowned guitarists use only one PRS guitar throughout tours that last for months, sometimes even a full year.
From John Mayer and Mark Tremonti to the iconic Carlos Santana, these R&R powerhouses know that they can rely on these guitars to make it through to the end without a dent in the body.
Making guitars that can withstand years of use under extreme conditions requires special materials, which are obviously expensive.
Unique Aesthetics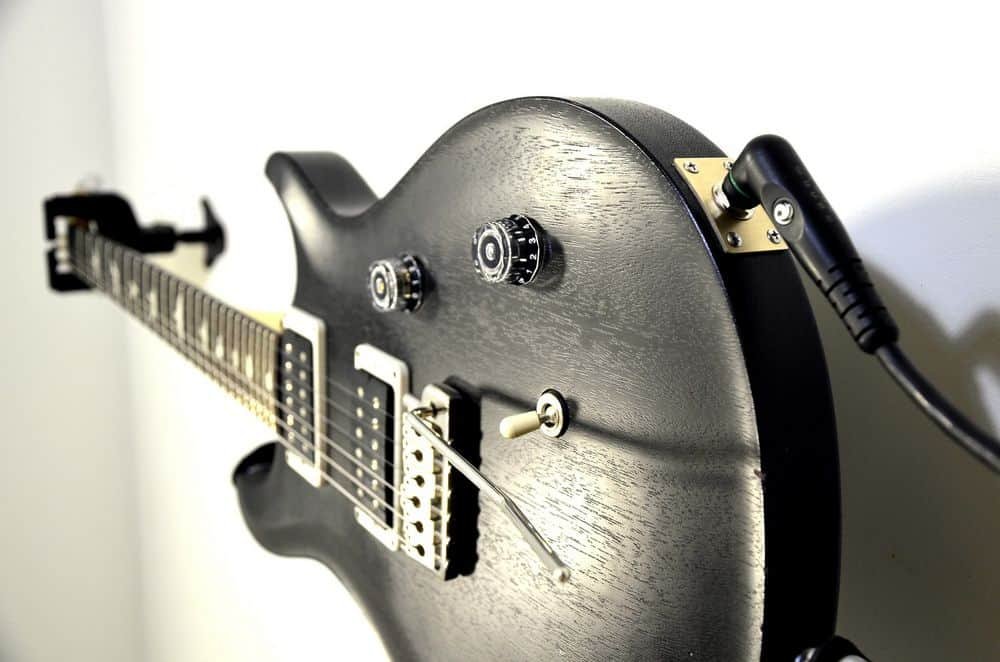 Guitars are meant to sound good. But PRS knows that there are also thousands of people who never plucked a string, but love having a beautiful instrument as a part of their home decor. Take a look at any PRS guitar, and I can guarantee that you'll find it gorgeous, to say the least.
The perfect glossy finish, smooth edges, and vintage-esque look coupled with a modern touch is the golden recipe from which PRS rarely strays from. I don't doubt that this brand purposefully builds guitars that everyone can instantly recognize.
Top-level Craftsmanship
Paul Reed Smith, the founder of PRS Guitars is a guitarist himself, and he knows precisely what he wants when he begins working on a guitar. Similarly to Gibson guitars, all PRS guitar models are made by hand in US factories. They are designed and tested by Paul personally, who green-lights only the finest models in any given batch.
Unlike many brands that keep their trade secrets under tight lock and key, PRS frequently holds in-house tours, as documented by Harmony Central and various other companies.
The engineers working at PRS have made countless guitars with the main tools at their disposal being their own two hands. PRS factories are equipped with cutting-edge tools and technologies, but it is the masterful execution of guitar-making techniques that makes PRS instruments so much better than average.
What is fascinating is the fact that we live in 2023, an age where high-tech machines are faster, stronger, and arguably "smarter" than people, and yet a group of talented and driven individuals manages to prove time and time again that peerless skill and an abundance of experience make better guitars. These experts must be compensated properly, and this means that the guitars they produce cost more.
Exceptional Tonewoods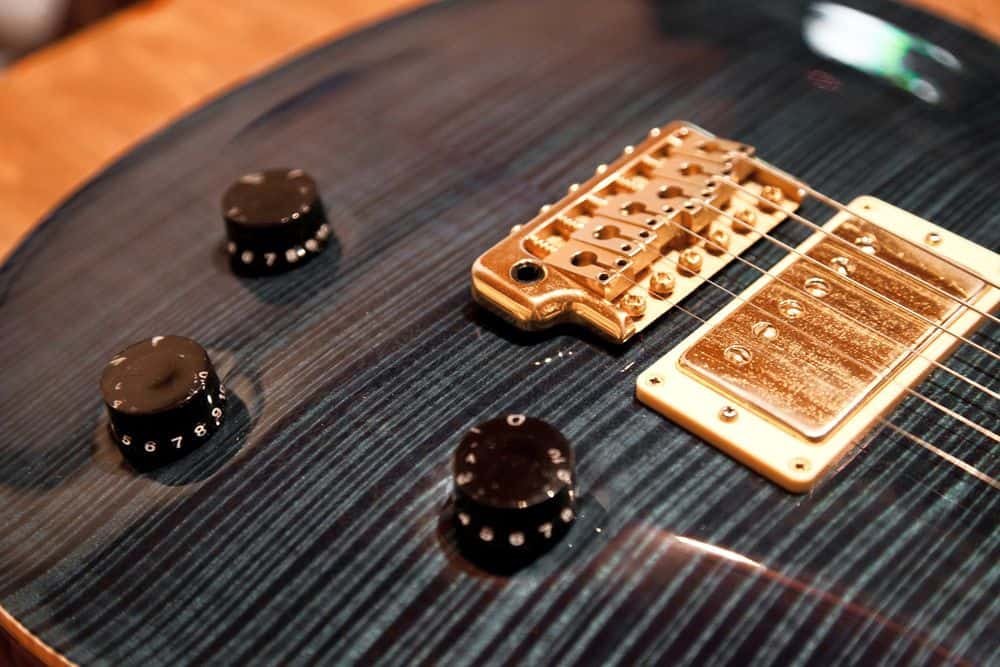 As imparted by Paul himself, PRS guitars are largely made of two types of tonewoods: mahogany and maple. However, the places from which the company sources these materials and the techniques they use to refine them are what separate PRS from its competitors.
African mahogany, or "Khaya", is significantly different from Philippine mahogany, or mahogany marbled with plywood. It is sturdier, warmer, and offers guitarists a stronger presence across the board.
The company uses quilted maple as the primary choice for PRS tops. This wood offers superior durability while weighing slightly less than, say flamed maple.
This results in a guitar top that is easier to work with, less prone to nicks & dents, and that makes for a lighter road-worthy instrument. Unlike "inferior" tonewoods, African mahogany and quilted maple don't come cheap.
Proprietary Pickups
PRS makes its own pickups, which give each guitar an authentic tone. Considering Paul's vast experience in guitar engineering, this company does not need to source its hardware from elsewhere. Each PRS pickup is made from scratch in Stevensville, Maryland.
Designing and crafting a new type of pickup may not sound like much work today, but if we consider that only two types existed for nearly 100 years, Paul achieved quite a feat with his proprietary line of hardware.
Obviously, since PRS needs to purchase truckloads of ingredients, they also need to ramp the price of their guitars up a bit.
They Raised The Bar Of Quality
One of the most infamous lawsuits in the world of guitar happened when the Gibson company sued PRS, claiming that they ripped off their Les Paul design.
Gibson initially won, but PRS appealed to the sixth circuit Appellate court, which established that PRS guitars are "distinctively different".
This company did such a good job at taking an all-time classic guitar to new heights, while giving it a special touch that forever separated it from its counterparts. I can almost guarantee that we won't see another brand capable of topping the performance of a PRS guitar anytime soon.
Are PRS Guitars Worth The Money?
As mentioned above, PRS guitars are very much worth the money, if their unique qualities appeal to you. Otherwise, they are not. They are also not generally worth the money for beginners. Most of their unique features won't be noticeable to beginning guitar players.
But if you have close to a thousand dollars in your budget, we strongly recommend the PRS SE Custom 24. Every guitarist should own this guitar, if possible. It is that good.
Why Are Paul Reed Smith Guitars So Expensive: Final Thoughts
Paul Reed Smith guitars are hand-crafted using exceptional components. That costs money. The tonewoods, the pickups, and the other quality components do not come cheap. Add to that the cost of hiring skilled craftsmen to create each guitar to exacting standards, and you get a very expensive guitar brand.
But it's not just hype. These guitars deliver and are very much worth the money if you appreciate the high quality and unique tone and playability of PRS guitars.
They also tend to have a good resale value, if you ever decide to sell your used guitar at Guitar Center or another store that buys old guitars.