Paul Reed Smith guitars are pricey.
You've undoubtedly noticed that.
You may also be aware of some of the famous guitarists who use and endorse PRS guitars.
But are PRS guitars good enough to justify the high price and the hype?
Or is it all just marketing?
Keep reading to learn whether PRS guitars are actually any good, how good they are, and the things that make them good or not so good.
Are PRS Guitars Good?
PRS guitars are excellent. They are rightfully considered among the best boutique models available on the market. They look and feel great and play extremely well.
In addition, the PRS brand has been following the same tried and tested formula for over three decades. Even though PRS guitars are a bit more on the expensive side, even the cheapest models in the firm's catalog are road-worthy instruments that offer outstanding value for the money.
Let's take a closer look at the main reasons Paul Reed Smith guitars are considered good.
Paul Reed Smith Designs The Instruments Personally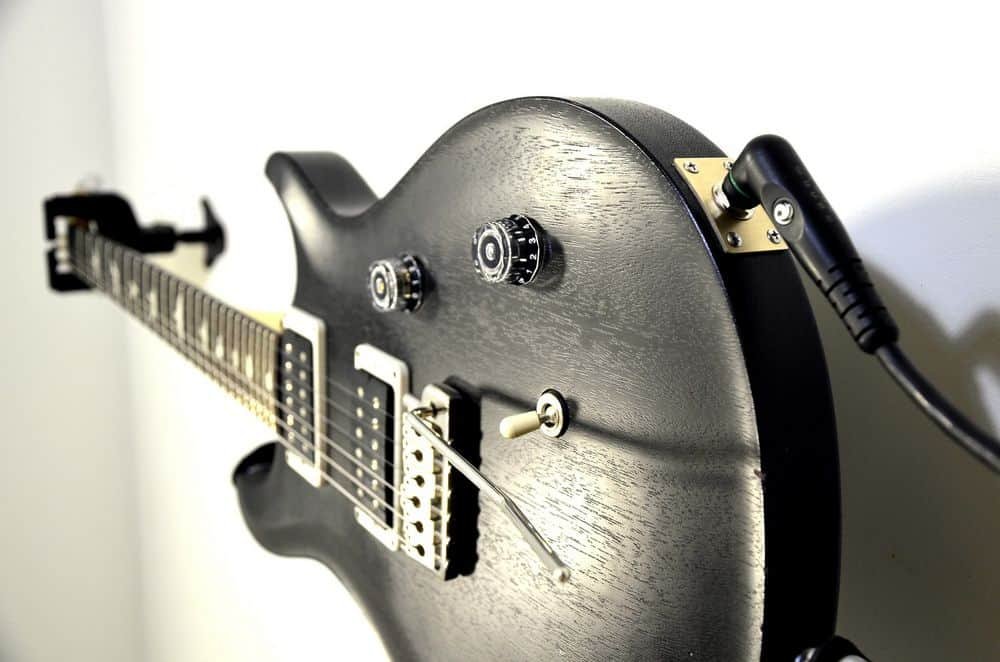 It may not take an angler to catch a fish, but it takes a guitarist to make a good guitar. Paul Reed Smith (PRS), the founder of PRS Guitars is an expert guitarist with a passion for crafts. And he is first at the drawing board when a new idea pops out of the think-tank.
Moreover, Paul plays each guitar before passing the green (or red) light. When it comes to quality control, PRS makes no compromises. From great sound and durability to excellent playability to remarkably detailed aesthetics, these guitars earn (well-deserved) praise for all of it.
No Setup Required
When I bought my first guitar, I knew it wasn't anything to write home about, since it was the cheapest one in my local music store. But even with rock-bottom expectations, I was a bit disappointed.
I had to pay twice as much as I spent on the guitar itself on repairs, small modifications, and setup work to get my first off-brand B.C. Rich lookalike to sound remotely good.
The story with PRS is the polar opposite of that. This brand specializes in making guitars that you can buy and take on the road that same day. They sound good on virtually any amp and they play well even when the strings aren't too great.
This is especially important for professional touring guitar players but also works in the favor of immediate beginners.
Even the most basic setup costs a good chunk of money. And who wants to spend more when you already just spent a bunch on the instrument? More importantly setup also takes time, during which you won't have your guitar.
What I love about PRS guitars the most is that you get precisely what you're paying for, and you can use it however you want, wherever, and whenever you want. Right away.
Exceptional Tonewoods
Tonewoods do not simply influence the sound a guitar makes. They largely define it. The quality of wood used in the construction of a guitar can answer most of your questions, whether it be "is it durable?", "does it sound good?", or "will it buzz on stage?"
Objectively speaking, PRS Guitars uses some of the finest tonewoods available on the market. Of course, that is also a big reason PRS guitars cost so much.
To elaborate, Paul Reed Smith Guitars sources top-tier maple and mahogany overseas, from South America and Africa. The unique environments where these trees grow grace them with special attributes.
PRS then processes these woods with cutting-edge tools in their USA-based factories, resulting in well-made guitars that boast amazing sonic qualities.
Great Attention To Detail
Some people aren't too keen on PRS, because its products are quite pricey. But even the most passionate naysayers can't debate that each guitar in this brand's catalog is made with great care.
Circling back to Paul's role in both the decision-making and manufacturing processes, a PRS guitar won't make it to the market, if it doesn't uphold certain standards of quality.
The frets are cut and polished to perfection and the necks are as smooth as can be. Not to mention the surgically accurate installation of the hardware pieces.
Consistency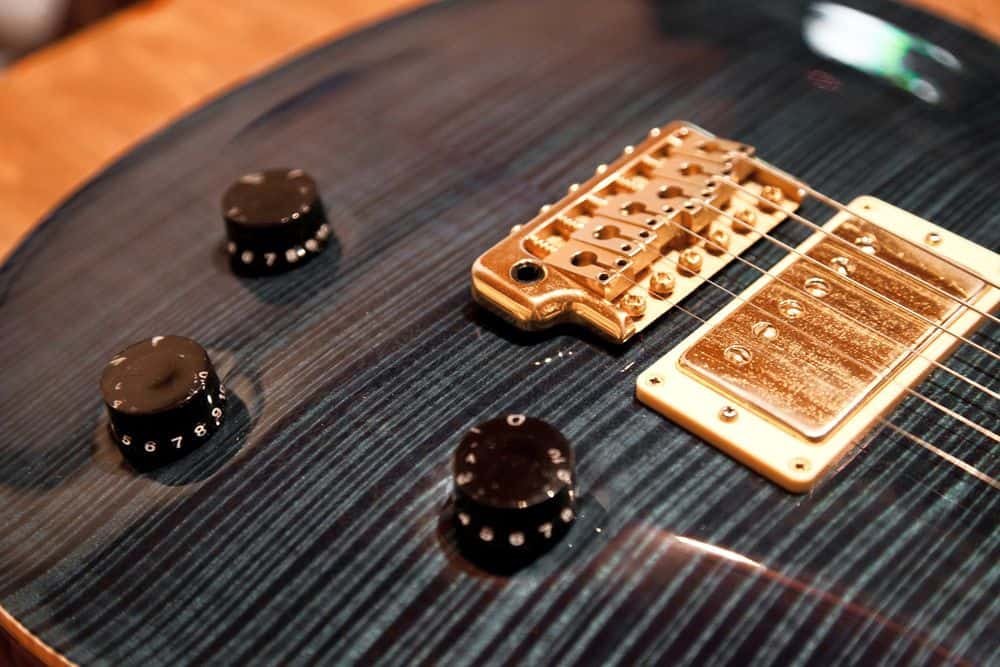 What some of the biggest household names in the guitar-making industry lack is precisely what sets PRS guitar apart from the rest: consistency.
Many guitar brands have seen changes in ownership, leadership, or both. One company buys the other one; another company brings in new "experts" to reinvent the wheel. You know what I'm talking about.
PRS has always been more focused on delivering a quality product without compromise at all times.
The same professionals continue to staff the machines they're familiar with, work with tonewoods they've refined innumerable times and are make the same models they've created time and time again.
If you're looking for a brand of guitars that delivers the same level of performance year in and year out, you're probably looking for PRS.
Proprietary Hardware
Tonewoods and machines are the only things PRS buys from other brands. They make their own strings, tuners, and even pickups.
Paul knowing precisely what kind of sound each guitar should make, and he is extremely deliberate in his pursuit of tone.
This brand manufactures new magnets from scratch and assembles guitar heads. Plus, dozens of its models are made by hand and feature special pieces of (signature) hardware.
Endorsed By Some Of The Best Guitarists Worldwide
One of the best indicators that you've done a good job is praise from some of the top people in the industry. It is not a secret that mainly rock and metal musicians prefer PRS guitars, but even such a nit-picky bunch couldn't find a flaw in these axes.
The most famous PRS endorsee is clearly Carlos Santana. As the story goes, Paul had to make quite a few prototypes before this iconic artist was satisfied and ultimately joined the fold.
Neal Schon, who founded the legendary rock group Journey, also plays a PRS guitar. I can't help but be a bit biased when it comes to Opeth, but they probably wouldn't sound so great, if Mikael Akerfeldt didn't use the signature CE24 guitar.
Even Alex Lifeson, from the ultimate prog rock ensemble Rush, has a couple of PRS guitars, which he used on a couple of recordings.
The album that helped Linkin Park reach worldwide acclaim (Hybrid Theory) was recorded by Brad Delson on a PRS guitar as well.
All of these artists hail from different generations, backgrounds, music genres, and playing styles, yet they've all found a tool that caters to their music needs. This just goes to show how versatile PRS guitars are, since they can cover such a vast sonic landscape.
Are Paul Reed Smith Guitars Good: Final Thoughts
Paul Reed Smith guitars have an excellent reputation. And deservedly so. They also have a price tag to match the reputation, but they are worth the money. At least if you want a boutique guitar.
Not everyone does and that is fine. PRS guitars are only meant for certain guitarists. That is why they only make a limited number of them. If it is the type of guitar you want, you can't beat a PRS. If not, there is no point in getting one.