Guitar Center is a good place to buy guitars.
I've bought one from them myself.
Is it the best place to get a guitar? Probably not.
But it's better than most and it's very convenient for most buyers.
But does Guitar Center buy guitars, too?
Or let you trade in an old guitar for a newer one?
They do. Keep reading to learn how the process works, what you can expect, and whether they give you a fair price for used instruments.
Does Guitar Center Buy Used Guitars?
Yes, Guitar Center buys used guitars and a host of other musical instruments. This company will purchase any guitar, regardless of brand or age, as long as it works and is in playing condition.
In addition to buying guitars, Guitar Center also offers a variety of services, such as instrument rentals, guitar lessons, workshops, repairs, and more.
As you might expect, there is more to this topic than just "come to the store, hand over the guitar, and get paid." Although anyone can sell practically any guitar at Guitar Center, there are a couple of things you need to know before heading out.
For starters, all guitars arriving at Guitar Center are first appraised by their in-house team. That's why the firm doesn't allow online trade-ins. They must inspect each guitar physically and functionally, before any deal can be made.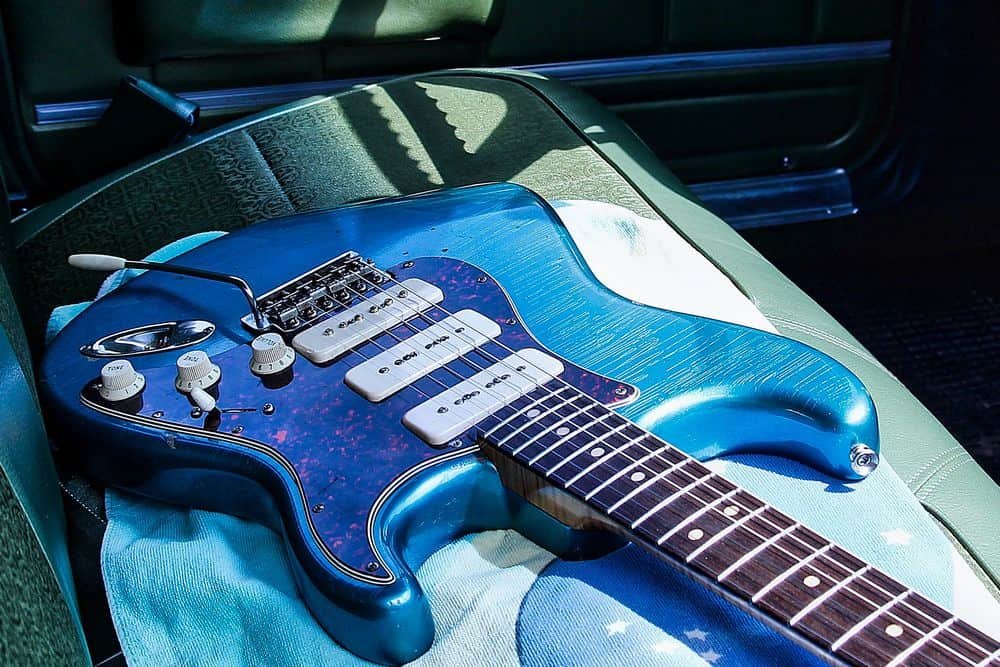 It wouldn't hurt to inquire about your guitar's worth before heading over to Guitar Center. Even though they will always offer a fair price for any playable guitar, haggling is an option. The more informed you are, the better you will be able to bargain.
In the following sections, we will cover all there is to know about selling guitars at Guitar Center, including why they purchasing old, beat-up instruments, what their catalog looks like, what the process is, and ultimately, what you should expect heading into one of their stores.
Founded By Musicians For Musicians
Guitar Center is a company created by musicians with a mission to build one of the most comprehensive guitar shops in the world. Guitar Center boasts thousands of listings, continuously updates its catalog with both ultra-popular and rare-gem models, and frequently offers lucrative deals on select guitars.
More importantly, selling a guitar at Guitar Center means that a musician will appraise it (as opposed to heading over to Pawn Shop) and offer you a deal based on the guitar's actual worth on the current market.
Selling A "Regular" Guitar At Guitar Center
The good folks at Guitar Center purchase dozens of guitars daily, even though they are originally a retail store. That is only possible, because the process is remarkably quick and streamlined. All you have to do is go to the front desk at any Guitar Center, ask the staff to take a look, present your guitar, and listen to their offer.
Negotiating is an important part of the process. After the guitar is appraised, the employee who inspected it will give you the initial offer and point out which deficiencies were found (the reasons why the price is lower than what you would get for the same guitar in mint condition).
You can try to improve your position during the negotiating process or accept the deal. Depending on how much you received, you'll either get cash (for guitars selling up to $500) or a check (beyond $500).
Selling A Vintage Guitar
Although they are certainly rarer than people selling "standard" guitars, collectors and individuals in possession of limited edition models also sell their guitars at Guitar Center.
If you own, say an exclusive Les Paul, or a guitar older than you, but you're not sure who made it, it might be worth your while to take it to Guitar Center for appraisal. This time around, though, the process is a bit different.
To sell vintage guitars at your local Guitar Center, you'll first need to fill out an online form. Simply go to Guitar Center's official website, tap "Sell Your Gear", and choose "Vintage" to access the page where you need to fill in your personal info and details about the guitar you wish to sell.
Some of the fields are mandatory (name, phone, email, etc.), but you'll also see several fields that you are not obliged to fill in, such as guitar make, model, year, and color. In any case, even after you've sent this form, you'll still need to take the guitar to Guitar Center for physical inspection.
Another important note is that you will need to select to which store you will be taking the guitar. At the bottom of the form, you'll see the field titled "Store". Click on it, and choose the one you want to go to.
Trade-Ins Are Accepted
One of the most common reasons people sell their guitar at Guitar Center and not online (for the price they want) is that the company allows trade-ins. Similar to cars or clothes, you will eventually want to upgrade your gear.
Naturally, that leaves you with an old, used product you probably no longer need. Trading your old guitar for a new one (you'll have to pay for any price difference, of course) is simply faster and more convenient than waiting for a buyer on eBay or Amazon.
The trade-in process is almost exactly the same as selling an old guitar. The only difference is that you will have to pay for your new guitar, which you can do on the spot after collecting the cash for your old one.
How Much Does Guitar Center Pay For Used Guitars?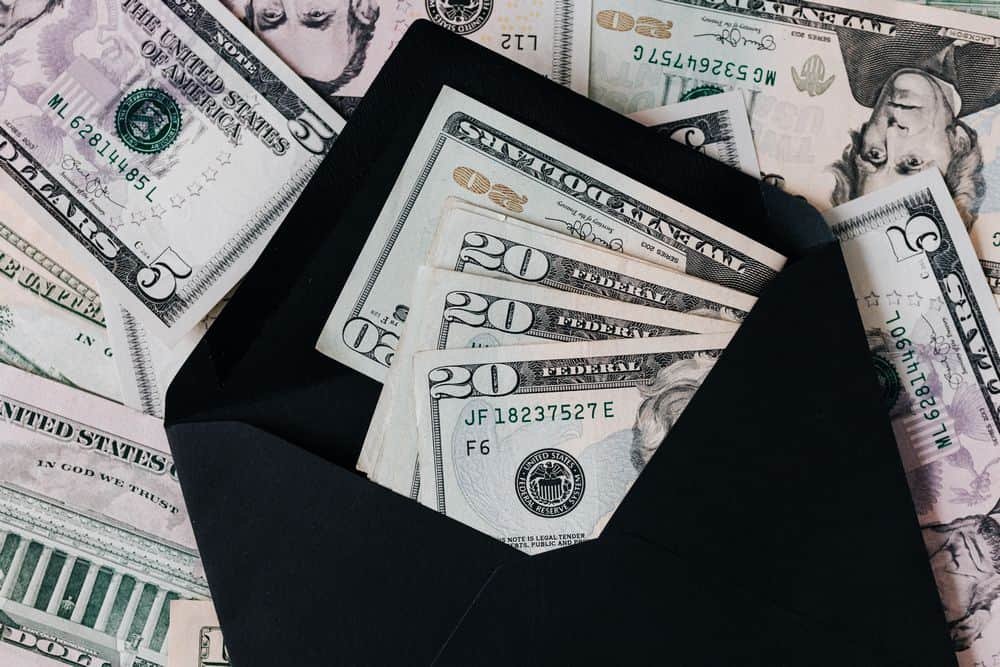 In terms of selling guitars, Guitar Center is about in the same league as Sweetwater, Amazon, Fafa City, or Serverdirect. When it comes to buying used guitars,it is usually better.
It is among the handful of companies that offer up to 60% of the guitar's market price. And possibly more, if the guitar is in pristine condition.
There are several factors that can impact the offer you'll receive from Guitar Center. First and foremost, the firm will downright reject buying a guitar that isn't functioning as intended. If you can't play it, you can't sell it at GC.
Second, the level of wear and tear plays a big role. Guitars used on tours for decades usually sell for less than guitars kept in cases under beds. Third, regularly cleaned and maintained guitars are worth more than beat-up, dirty ones with rusty strings.
Finally, there's the issue of your haggling skills. If you haven't invested much time in researching the market value of the guitar you wish to sell, gotten a second opinion, or possibly even found a few other potential buyers, you'll probably be stuck with a "take it or leave it" deal.
Can You Sell Guitars To Guitar Center: Final Thoughts
Guitar Center buys used guitars, and they generally offer you a fair price for them, too. As mentioned, they even buy vintage guitars. If you have an old guitar you no longer need, it is definitely worth checking with Guitar Center to see what they can give you for it
At the very least, it will give you a good idea what your instrument is worth, even if you don't sell it to them. And if you want to trade in your current guitar for a better model, they can help you there, too.