Some love it. Some hate it.
The Suzuki method is controversial, no doubt.
But does it work?
Well, it is used all over the world, as a music curriculum and a teaching philosophy.
Many teachers and students swear by it. Many others swear about it.
It works great for some. It leaves others hating the violin for life.
Learning the violin is hard and it takes a lot of time, so it comes as no surprise that numerous techniques exist for teaching and learning the instrument.
And none of those techniques attract more attention than the Suzuki method.
Are you struggling to decide whether it would be a good fit for you and your child?
You're in the right place.
I'll explain everything there is to know about the Suzuki Method and follow that with a list of pros and cons to help you decide if it is right for you.
Suzuki Method History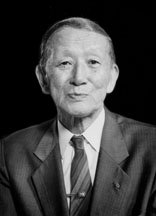 The Suzuki Method was created by Mr. Shinichi Suzuki. Back in the mid-20th Century, Suzuki's home country of Japan was devastated by bombing during World War II. He saw pain all around him and wanted to bring beauty back into the lives of the children who had suffered.
"I want to make good citizens. If a child hears fine music from the day of his birth and learns to play it himself, he develops sensitivity, discipline and endurance. He gets a beautiful heart."
Essentially, Suzuki created a learning environment in which it was possible for one to learn music in the same way that one learns their native language. He believed this environment would also help to foster good moral character.
Interestingly, Suzuki first got ideas for this method when he noticed how difficult it was for himself to learn German. He began to notice that children pick up their native language with ease, whereas adults often struggle with learning a new language.
Could the same method be used for learning a musical instrument? Suzuki had been playing violin ever since he was a young child and so, to him, it was like his "native" instrument.
What Is The Suzuki Method: 10 Philosophies At Its Heart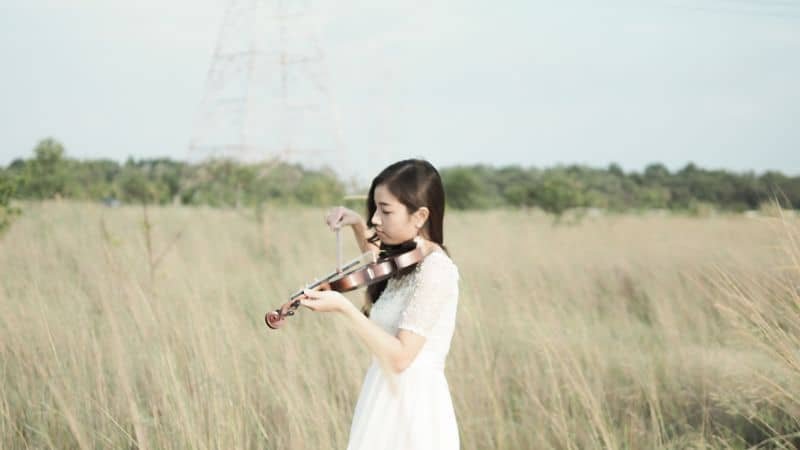 There are a number of philosophies, and I'd say requirements, that constitute the Suzuki Method. If you want to use the method to learn the violin, then be prepared to invest your time in the following:
1. Saturation In The Musical Community
This includes consistently attending local concerts, befriending other music students and listening to recordings of other violinists every single day, from before birth if possible! (yes, you read that right…you're already way behind!)
2. Deliberate Avoidance Of Auditions And Tests Based On Ability
Suzuki didn't think it was fair for learners to be plotted against each other in competition, especially if they were at different levels despite being the same age. Suzuki wanted learners to be friends with each other and encourage each other, not compete.
3. Emphasis On Playing From A Very Young Age
Typical starting at ages between 3 and 5. The earlier the better! This is not the right method for an adult learning the violin later in life.
4. Learning Music By Ear Before Learning Musical Notation
Suzuki had observed children being able to speak before they read, and so he implemented the same technique into his methods. This was done by asking students to listen to the music they were learning every single day.
5. Using Well-Trained Teachers
Suzuki not only wanted to train musicians to be better musicians, but also to be better teachers, as they would one day be teaching their own students the same methods.
Here's an example of a beginner's Suzuki lesson.
6. Regular Playing In Groups
To help build relations with other musicians and to help develop teamwork skills.
7. Memorization Of All Solo Repertoire
Suzuki was adamant on this philosophy particularly.
8. Retaining And Reviewing Every Piece Of Music Ever Learned
This is intended to raise technical skills and to give students a constant refresh of skills they have already learned, so that they never lost the basics.
9. Frequent Public Performances
This is mainly to help build confidence, but also to allow the students to have fun with their playing.
10. Music Theory And Note Reading Left To The Teacher
The Suzuki Method does not prescribe specific materials on music theory. This was left to the teacher, which can cause problems as you'll see in the "cons" section below!
So, now we know the history and philosophy behind the Suzuki Method, what are its main pros and cons?
Pros of the Suzuki Method
It Simply Works
If the student follows the method from a very very young age, they will absolutely become a fantastic violinist. Think about how hard it would be as a baby to resist learning your native language.
The Suzuki Method would be the same. A young child would not be able to resist learning an instrument if it was taught in the same way as a native language.
What Other Pros Are Needed?
If it works, it works!
Suzuki Method Criticism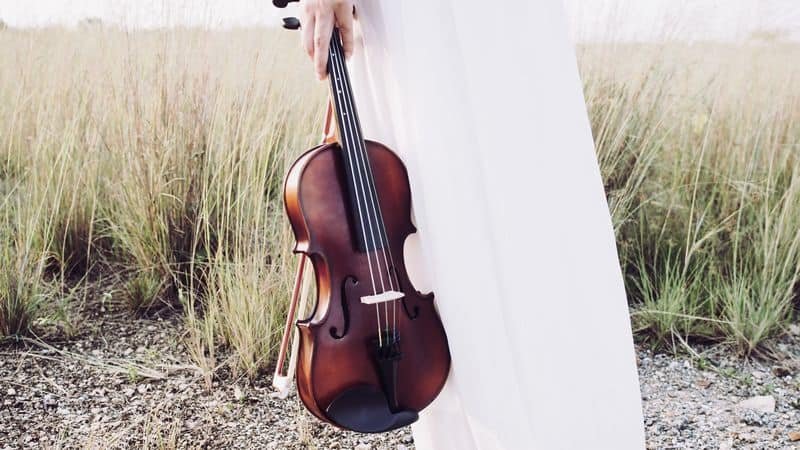 The Dedication Levels Are Enormous
Think of it this way: learning the Suzuki method from a very early age is like dropping everything and moving to Paris for 10 years to learn French. It takes sacrifice.
The structure is strictly regimented, with not much chance to take a break from the schedule. For the modern day busy family, the Suzuki method is likely to be far too much to handle.
The Basics Are Often Missed
Here's another example: You're living in Paris, learning your French, but you're not taking any French Language lessons. You can speak the language, but you don't know what a noun is.
There will come a point when you will need that kind of information in order to progress with your language and understand it more. It's exactly the same with the Suzuki method.
This method puts more emphasis on learning by ear compared to learning theory. While theory is an option for teachers, it's not considered vital in the beginning stages.
Unfortunately what you will find is that, when a student has to go back and learn basic theory when they can already play advanced violin, they can become very frustrated. They may have also picked up bad playing habits due to never learning theory.
Huge Parental Involvement
Because most Suzuki Method students are young children, the parents will naturally be tasked with playing a huge part in their learning process. Paying for lessons, carving time out of their schedule to listen to Suzuki pieces with their children and even having to learn the instrument themselves.
That's another suggestion in the Suzuki Method. Suzuki believed that, if a parent learned the instrument alongside their child, they could both benefit.
Suzuki Method Violin: Our Recommendation
It's a tough one; it really is. There are no doubts that the method works; it's just a question of whether you are prepared to commit everything to it.
It requires a huge amount of sacrifice, but that might be exactly what you're looking for. You might be searching for a program like this that will propel your child to the height of violin playing. You might be dreaming of watching her play for the London Symphony Orchestra, or the Royal Philharmonic. The Suzuki Method will get you very close.
If you're looking to learn violin for fun however, this definitely isn't for you! I would suggest sticking to more traditional methods: weekly lessons that include both practical and theory training and plenty of time playing fun, easy violin songs. And if you need to use a violin mute to keep down the neighbors' complaints, do so and never stop playing.
We really hope this article has brought you a step closer to deciding whether the Suzuki Method is for you. There are lots of things to consider when making this decision, so take your time.
Got any questions about the Suzuki Method? Let us know in the comments below.
Additional Resources
Photo Credit: Photo of Mr. Suzuki by Source (WP:NFCC#4), Fair use Link