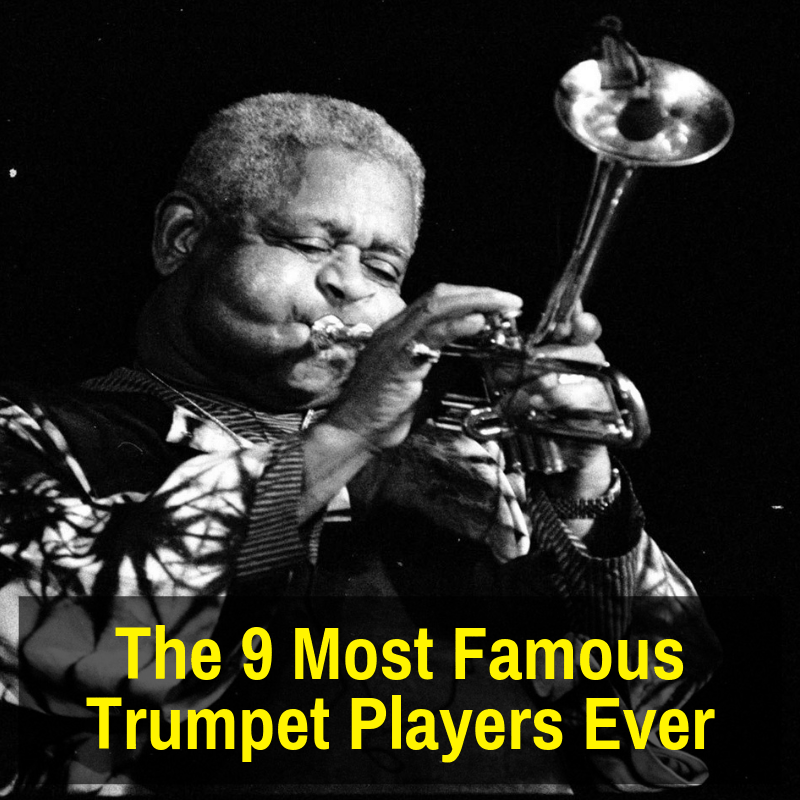 The greatest musicians of our time have all achieved one similar thing.
They have not just mastered their instrument, but they have changed the way their instrument is performed.
Only the best can innovate change, and that's what every one of the great trumpet players on this list has done.
I've listed below 9 of the world's greatest trumpet players.
I decided to separate them into three different categories for the sole reason that they made sense to me.
For that reason, I've listed the 3 top jazz trumpeters, the 3 best classical trumpet players and the 3 best female trumpet players.
Keep reading to find out who our top 9 trumpet players are! And note that this is a very unscientific list. If you disagree (as I'm sure many will do), feel free to let me know in the comments below.
Best Jazz Trumpet Players
Miles Davis
Born in 1926 in Illinois, USA, Miles Davis was an American jazz trumpeter, and is widely known as being the greatest jazz trumpet player ever.
Why?
He was so influential in the 1950s to 70s that he managed to alter the course of jazz more than a handful of times. Davis would often collaborate with fellow trumpeters who were themselves forging their own directions.
He made a name for himself through his adoption of the "harmon mute" in the 1950s. This was a mute that attached onto the end of his trumpet and was placed close to his microphone in order to create a more spacious and melodic signature sound.
Louis Armstrong
Armstrong was born in arguably the jazz capital of the world, New Orleans, Louisiana, USA in 1901. Like Miles Davis, he is also known as being possibly the greatest jazz trumpet player of all time, arguably number one in his time.
Why?
Two major reasons: first, the intensely complex swing style he adopted on his cornet and trumpet and second, his ability to cross over into the world of singing. Many of us know Louis Armstrong primarily for his instantly recognizable gravelly voice, which is responsible to the beautiful 1967 hit What A Wonderful World. It just goes to show how much he deserves his place on this list!
Dizzy Gillespie
Born in South Carolina, USA, in 1917, Gillespie played an essential role in popularizing bepop during the mid 1940s as a trumpeter.
Why?
His beret and horn-rimmed spectacles, his scat singing, his bent horn, pouched cheeks and his light-hearted personality were essential in popularizing bebop. He became the standout figure during the bepop movement, influencing trumpet players all around the world, including another fellow trumpeter on this list: Miles Davis.
Best Classical Trumpet Players
Maurice Andre
Born in Alès, France, in May 1933, Andre is widely known to be the master of the trumpet in classical music circles. His incredible mastery of the trumpet contributed to the trumpet becoming the popularized instrument it is today.
Why?
He not only mastered his instrument, but he took the trumpet and normalised its presence in performing solos across concert halls around the world. He had his own personal and effortless technique, and ultimately set the standard for classical trumpet players of his time, and surely for the foreseeable future.
Phillip Smith
Born in 1952 in the UK, classical trumpet player Smith is the first person to be featured on this list who is still alive and therefore has not yet finished making his mark on the world of music. This in itself highlights just how influential he has been.
Why?
Smith is a former principal trumpet with the New York Philharmonic Orchestra, and performed with the prestigious and world-renowned group from 1978 – 2014. He is one of the current world's best classical trumpet players and maintains a high reputation among other trumpeters worldwide.
Adolph Herseth
Born in 1921 in Minnesota, USA, Herseth was principal trumpet in the Chicago Symphony Orchestra from 1948 – 2001. Like Maurie Andre, Adolph Herseth was on another level.
Why?
He was a formidable part of the Chicago Symphony Orchestra during their Reiner years. This is the time in which the Orchestra rose to prominence due in part to the powerful sound of its brass section. Being a principal part in that globally recognized brass section, Herseth contributed massively to the evolution of their distinct sound.
Most Famous Female Trumpet Players
Alison Balsom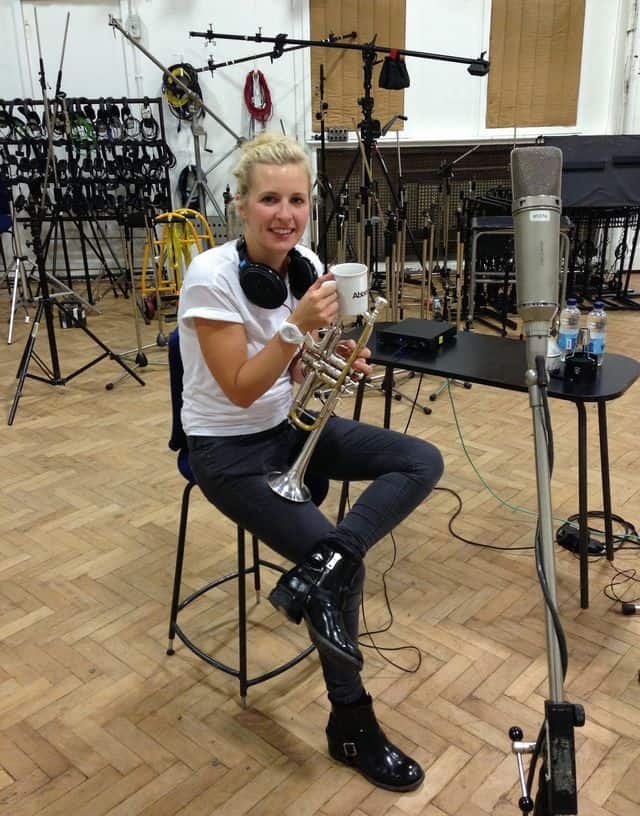 Arguably the most well known female trumpet player of our time, Balsom was born in 1978 in Hertfordshire, UK. She has been recognized globally for her unrivaled trumpet playing, winning Classic BRIT Awards, German Echo Awards, and Gramophone Awards.
Why?
Balsom fell in love with the instrument at the age of 21 while studying at the prestigious Guildhall School of Music in London, UK.
"I just fell in love with this instrument as soon as I started learning it, as it makes total sense of the whole Baroque era in terms of phrasing, color and the difference in keys and certain notes of the scale."
She was the principal trumpet player in the London Chamber Orchestra, and in 2016 won an Officer of the Order of the British Empire (OBE) for her services to music.
Tine Thing Helseth
Born in Norway in 1987, Helseth has also been recognized globally for her world class trumpet playing. Tine was taught by leaders in her field as a young child. These include Arnulf Naur Nilsen of the Oslo Philharmonic Orchestra. Along with Balsom, she is paving the way for other female trumpet players to rise to prominence.
Why?
Helseth has proven her world-class trumpet solo skills by performing for an endless amount of famous ensembles, including The Norwegian Chamber Orchestra, Liverpool Philharmonic Orchestra, Shanghai Symphony Orchestra, Slovenian Radio Symphony Ljubljana, and Norwegian Army Bands.
Ingrid Jensen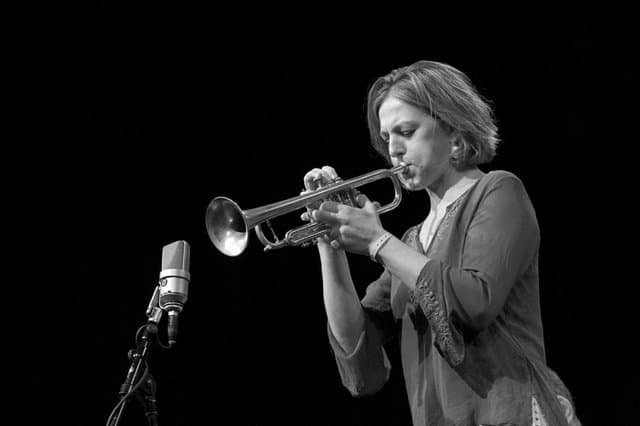 Born in 1966 in British Columbia, Canada, Ingrid Jensen completes our trio of the world's most famous female trumpet players.
Why?
She attended the prestigious Berklee College of Music in Boston, USA, before touring the world with the Vienna Art Orchestra. She has additionally performed on the popular American TV Show Saturday Night Live with British Soul Singer Corinne Bailey Rae.
Greatest Trumpet Players: Final Thoughts
There are so many more breathtakingly brilliant trumpet players out there that I could have mentioned, like Clifford Brown, Bernard Adelstein or Bria Skonberg, who are all leaders in their genre fields.
Every one of these players has contributed to the way we view and listen to the trumpet today and they could make any trumpet sound good, from the most expensive to a beginner's pocket trumpet.
If you are just getting started with this instrument, one of my favorite beginning exercises is to just listen to the masters and pay close attention the beautiful tones they achieve.
Listening and watching the masters, then doing your best to imitate them, is one of the best tips I can give you for how to get better tone on trumpet.
Can you think of any more world-renowned trumpet players? Let me know in the comments below!