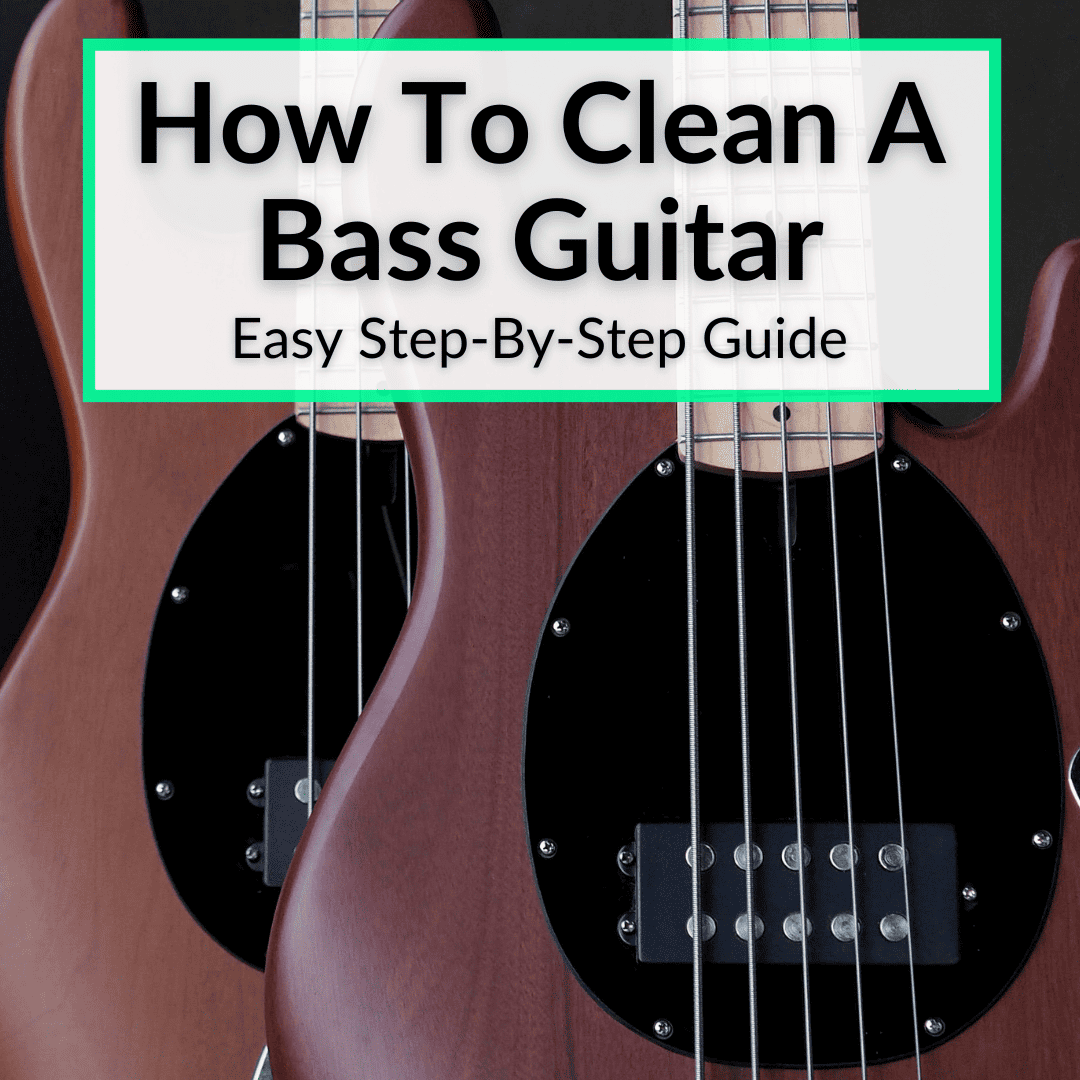 I hate cleaning my instruments.
I have several guitars, several basses and even a violin.
This means a lot of cleaning.
Knowing how to clean a bass guitar correctly makes it quicker and easier.
But it's still a chore. Not a chore I ever skip, though.
That's because not cleaning my bass guitar affects the sound and the playability.
So let's make sure you know how to clean a bass the right way. Keep reading for an easy step-by-step guide.
How To Clean A Bass Guitar
Before we get into the actual cleaning steps, there is something you absolutely need to do first. And it is very simple.
What You Need To Do First
Before cleaning any instrument (be it a bass guitar, a regular guitar or anything else), make sure that your hands are clean. If you don't cover this part, then all your effort could be for naught.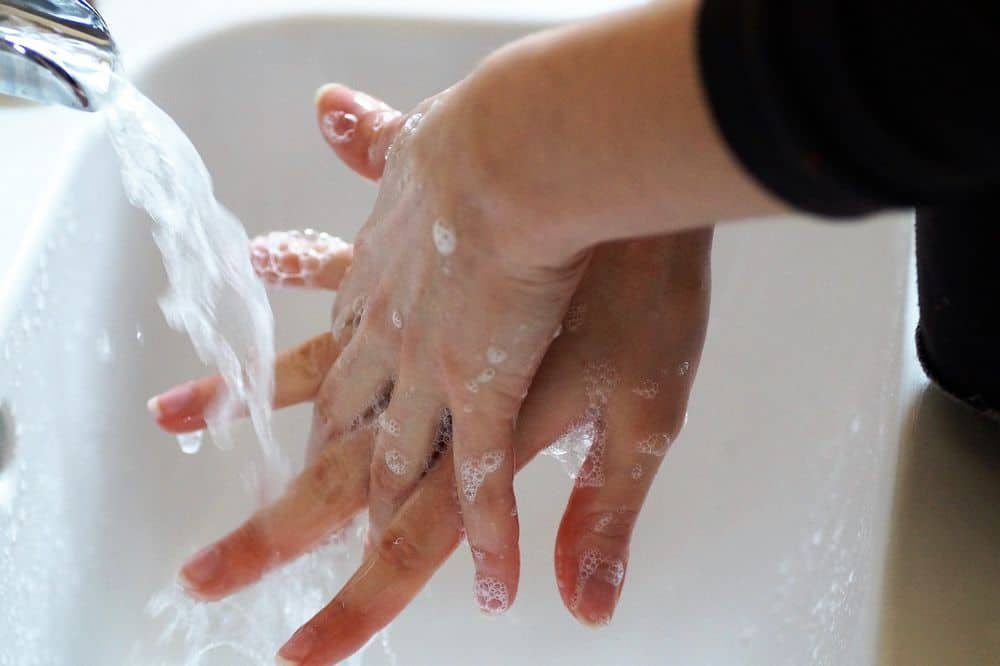 So clean those hands thoroughly, and then move on to the next steps. Ideally, you may even want to wash and dry your hands again during the process, if your bass is especially dirty and the cleaning process is taking a long time.
Up next, you'll want to remove the strings. Of course, bass strings aren't as cheap as guitar strings, and you could reuse them again.
But if they've accumulated a lot of dirt and rust, I recommend that you replace them. Apart from a dull tone, they will retain some dirt, and your bass will need another round of cleaning far too soon.
Supplies You'll Need
There are plenty of cleaning kits available online. However, you could go without one and just make your own. Essential tools that you need include:
A soft cloth (it should be a lint-free one)
A cleaning agent for guitars
Fretboard cleaning and conditioning agent
Any form of a small brush (could even be a toothbrush)
OPTIONAL: You can also use cotton buds for cleaning some parts of the bass
OPTIONAL: Paper towels
Fretboard cleaning and conditioning products usually include lemon oil. Of course, this isn't the usual pure lemon oil, because that can damage your instrument.
Instead, we're talking about cleaning and conditioning products that contain very little lemon oil, basically in traces. In many cases, there's no lemon oil at all in these products. The name is just widely accepted for these products. Long story short, don't substitute actual lemon oil.
Step 1: Clean The Neck And The Fingerboard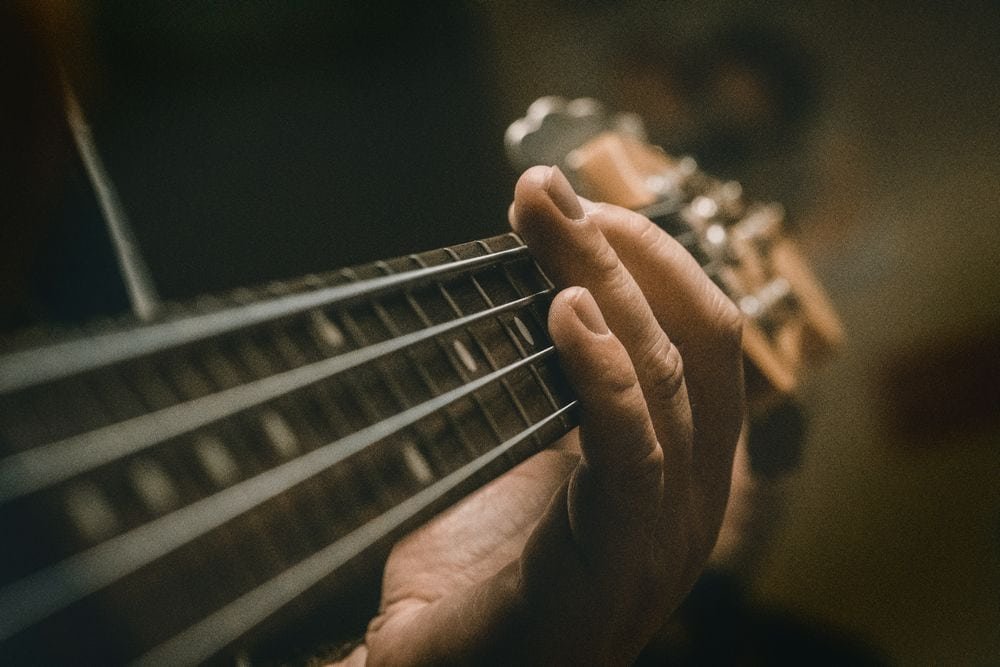 I recommend starting with the neck, headstock, and the fingerboard. You'll spend the most time here. While the back of the neck won't be that challenging, the frets can be a nightmare to clean.
First, start cleaning with a dry cloth. If the fingerboard is especially dirty, you can slightly dampen the cloth and go over the fingerboard. However, do it quickly and then immediately dry it using a dry cloth or paper towel.
Next up, use the fretboard cleaning agent. Apply it to the soft cloth and then start cleaning the fretboard. Apply it only on the fingerboard itself and not the fret wire. If any of it ends up on the fret wire, remove it with a soft, dry cloth.
Next, you want to clean both sides of every fret wire. We recommend using the brush or cotton buds for this. Go over each fret gently, but thoroughly, since of the skin residue and dust accumulates there.
Make sure that the brush isn't too hard and that you're not scrubbing overly aggressively. Be patient and slowly remove all the dirt. As mentioned, cotton buds can be a useful tool here as well.
Step 2: Clean The Body
The best way to clean your bass guitar's body depends on the type of finish. The body shape does not matter. Essentially, your instrument will be either a gloss or a matte finish.
But no matter the finish, you can first start with a dry cloth. Again, just like with the fretboard, you can dampen it just a little, but immediately dry it off with a dry cloth or paper towel if you do so.
Up next, you can use a regular cleaning agent or polish. However, bear in mind that these aren't the same as the ones for fretboards.
If you have a matte finish, I recommend going slowly and using gentle movements. Over time, you risk polishing it too much and thus turning it into a softer, glossier finish. With a regular glossy finish, you can go harder.
Once you're done applying the polish, make sure that you remove any excess of the polish. Over time, it can potentially damage your finish, so make sure that you get it all off. You can also apply these same cleaning agents to the back of the neck. But not to the fretboard.
Step 3: Clean The Hardware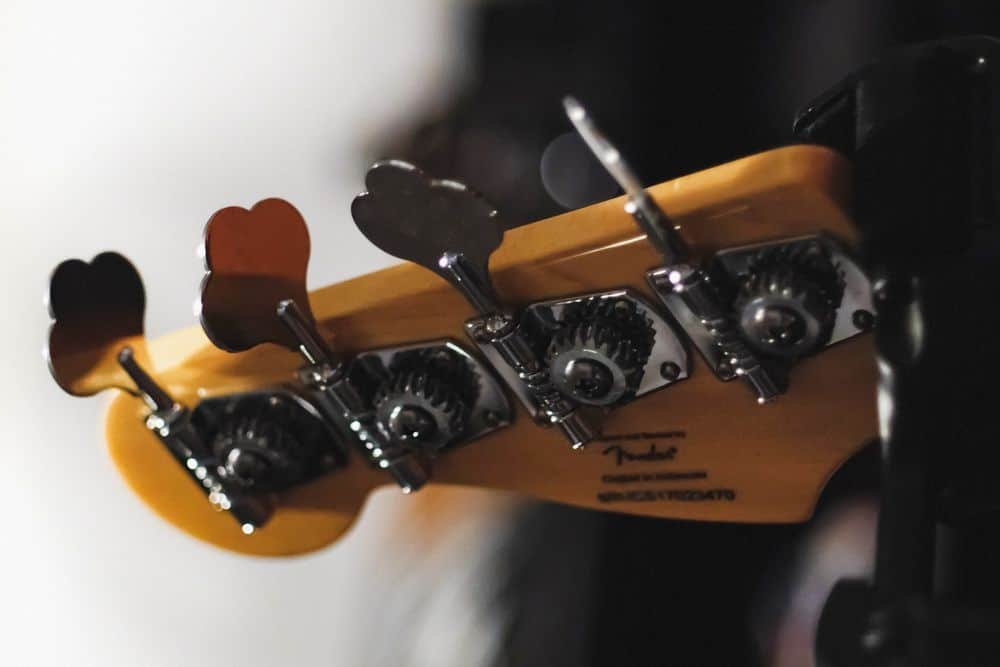 As far as the hardware goes, use only a dry cloth and your brush, or the cotton buds. You can apply some polish if you like, but only in very limited quantities.
If the bridge, saddles, and tuners are really dirty, you could actually remove them completely and then clean them thoroughly. However, if you're not sure how to put it all back, I recommend that you don't do this.
Finally, you can also apply some WD-40, especially if there is a lot of dirt and dust that has accumulated. This especially goes for any moving parts on tuning machines or screws on the saddles. However, once you're done with it, clean it off thoroughly.
Step 4: Clean The Pickups
For your pickups, just clean them with a soft cloth, a soft brush, or cotton buds. Of course, you should be very gentle and slowly remove any dust or skin residue that has accumulated there.
Make sure that none of the cleaning and polishing agents have ended up on your pickups. If so, clean it off. You could even cover your pickups with masking tape when cleaning the rest of the guitar, and then remove it once you are done with everything else and you are ready to clean the pickups.
Step 5: Clean Everything Else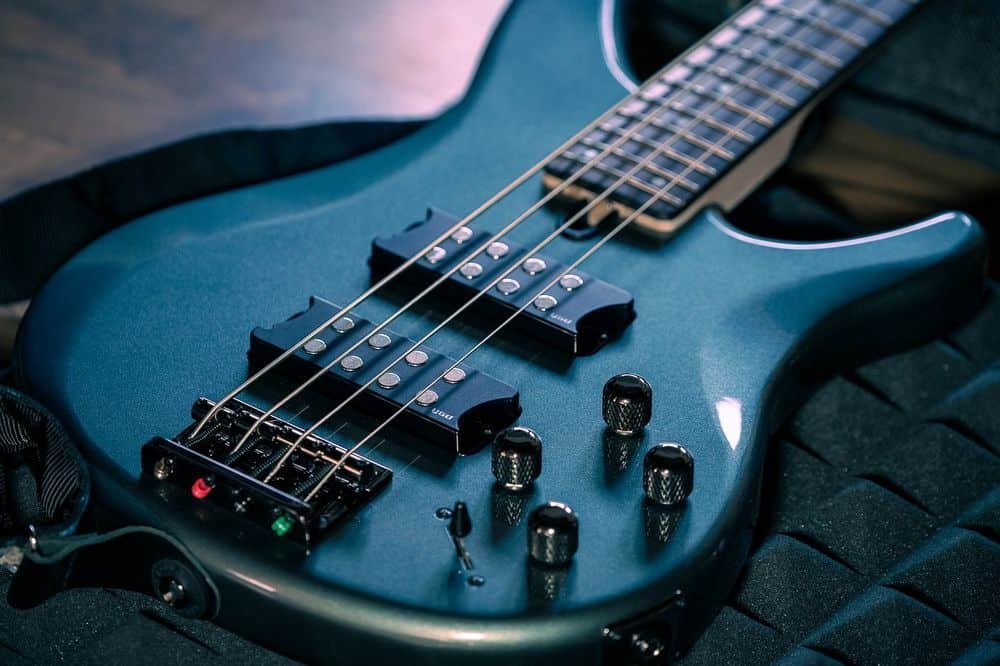 If your bass has any, you will also want to pay some attention to pickguards, pots, and switches. In our experience, things that work well for cleaning these are a brush, cotton buds, or even toothpicks.
However, if you go with toothpicks, be very careful not to damage your finish, hardware, or any other part of your instrument.
Look closely where the pickguard touches the body. This is an area where skin residue and sweat can accumulate in larger quantities. A brush and a microfiber cloth can be of great help here.
How Often You Should Clean Your Bass Guitar
The frequency of cleaning your bass depends on how often you play it. If you're using the instrument every day, I recommend cleaning it once every three to four months.
You don't always have to remove the strings entirely. Just loosen them up and maybe even clean them using a brush.
If you don't play your bass too often, I still recommend cleaning it at least once a year or every six months. Use your own common sense. If the instrument looks dirty, it is probably time for a cleaning.
Cleaning A Bass Guitar: Final Thoughts
Once you know how to clean a bass guitar and you've done it a few times, the process becomes somewhat of a routine and it goes a lot faster. But it's never fun, at least not for me. I always dread it and put it off as long as I can.
You should not follow my lead. It is not good to put off cleaning your bass guitar. Regular cleaning keeps it performing at its best and keeps it doing so for a longer time. You spent good money buying the best bass guitar you could afford. Take care of your instrument and it will take care of you.