Everyone knows the violin is difficult to learn.
That is why it is so impressive when someone plays it well.
It is also why it is unusual to find people who are successful in some other field, but who learned to play the violin skillfully while doing it only as a hobby.
But there are a few famous people who play the violin. Not many, but a few.
Keep reading for a list of celebrities, most of them actors, who have learned to play the violin and can do so fairly well.
Some even play it very well. And one even played it professionally for a time! Can you guess which one?
Famous People Who Play The Violin
The following celebrities have all become proficient on the violin. Some more than others. Some could even play professionally.
Meryl Streep
Mary Louise Streep was born in Summit, New Jersey, in 1949. She is an American actress of extraordinary skills, proven over a long career during which she has starred in films of the most varied genres.
Meryl Streep was widely recognized for her brilliant performances as complex and passionate dramatic characters, including in Kramer vs. Kramer (1979) and Sophie's Choice (1982), for which she won two Academy Awards for Best Performance.
In the late 1980s and early 1990s, she also played comedic roles, thus demonstrating the versatility of her talent as an actress. In full maturity, she obtained renewed recognition when she was awarded her third Oscar for The Iron Lady (2011).
Her talents don't stop there. Meryl had to learn how to play the violin for her role in the movie Music Of The Heart'. For this movie, Meryl practiced the violin every day for six hours over a period of eight months.
While her playing proficiency is (maybe) not suitable for philharmonics, Meryl Streep can play the violin surprisingly well. Whoever saw the movie must admit that her playing is above average and Meryl can boast of being a violinist for sure.
Juliette Binoche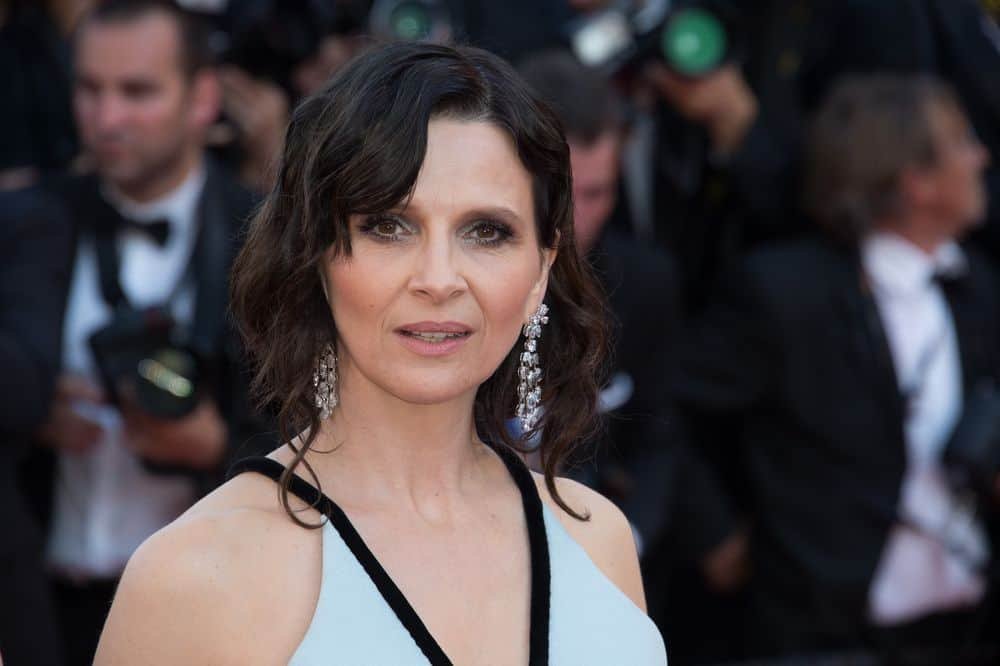 After two films in English, 1993 marked a new stage in Juliette Binoche's career, when she was recognized for her work in Three Colors: Blue, with a César Award for Best Actress in Venice.
Thanks to her turn as a nurse delivered in The English Patient in 1997, she won a Silver Bear in Berlin and became the second French woman awarded an Oscar (in this case, Best Actress in distribution), 37 years after Simone Signoret.
In search of strong characters, she focuses on period films such as The Hussar on the Roof or Chocolat.
Much like Meryl Streep, Juliette Binoche learned to play the violin for a role in a movie. In her case, a 1998 movie named Alice et Martin. Juliette Binoche is known to prepare for her roles with the utmost professionalism, and this role was no different.
After months of preparation, Juliette learned more than just the basics on violin. Her playing in the film was more than decent and we could say that Juliette can play the violin better than most people.
Louis Farrakhan
Louis Farrakhan Muhammad is one of the most famous and recognized leaders of the African-American religious movement called the Nation of Islam.
Once a music lover and devotee, his life underwent a major change when he was introduced to Elijah Muhammad, the leader of the Nation of Islam.
The meeting served as the turning point in the life of this budding musician who gave up his love of music to dedicate himself fully to the organization of the Nation of Islam.
In his new life mission, he worked wholeheartedly and contributed much to the organization. He rose to become a minister of major mosques and a national spokesman for the group.
However, his life incurred another major turning point when he withdrew his support from Warith Deen Muhammad leading NOI to form his own NOI.
By acquiring leadership, he remained outspoken on various social and political issues which caused a stir and drew anger from other racial and ethnic groups for his racial and religious commentary. To date, he remains an active figure in the organization.
Unlike the previous two actresses who learned the violin for roles (with all due respect), Louis Farrakhan is a professional violinist who has had performances and concerts on the instrument. Mendelssohn, Beethoven, you name it. The venerable Louis Farrakhan could play it.
Robin Givens
Robin Givens is a famous American actress and model, known for her portrayal of Darlene Merriman in the sitcom First of the class. She is also famous for being an ex-wife of Mike Tyson and appearing in movies like Boomerang and A Rage in Harlem.
Robin Givens began her career appearing on television programs that include The Cosby Show and Diff'rent Strokes in 1985. With her exceptional talents and skills, she took full advantage of her big opportunity, portraying Rica Darlene Merriman in the comedy First of the Class from 1986 to 1991.
Givens continued her career with roles in films and guest star roles in television series, such as Angel Street; Philip Marlowe, Private Eye; Penthouse; Palace of Justice; In the House; Dag; and Hollywood Wives: The New Generation.
Givens later returned to acting after a long break, appearing in Tyler Perry's The Family That Preys and House of Payne. Likewise, she also acted on Broadway in The Vagina Monologues.
Before her successful acting career, Robin played the violin for years. Although still young, she was considered to have great talent. Unfortunately, Robin has completely stopped playing the violin in order to focus on acting.
Michael Angarano
Born in Brooklyn, New York, in a family of Italian descent, Michael Angarano grew up in an environment of artists. His parents, both dancers, ran a dance studio with franchises in New York and Los Angeles.
Michael was a child prodigy, and in 1996, at the age of 9, he made his big-screen debut in the comedy Two Old Stooges.
He soon established himself as one of the most sought-after teenagers in Hollywood thanks to films like Seabiscuit, Dear Wendy, Sky High, and The Forbidden Kingdom, in which he shared the leading role with Jackie Chan and Jet Li.
He was Kirsten Stewart's partner before her career took off with the Twilight saga. He also triumphed on the small screen with series like Will and Grace or 24.
Just like Meryl Streep, Michael Angarano learned to play the violin for his role in the movie Music of the Heart. He was much younger at the time and therefore picked up the basics of the violin much faster. In the movie, you can hear Michael play the violin and it sounds amazing.
Dakota Fanning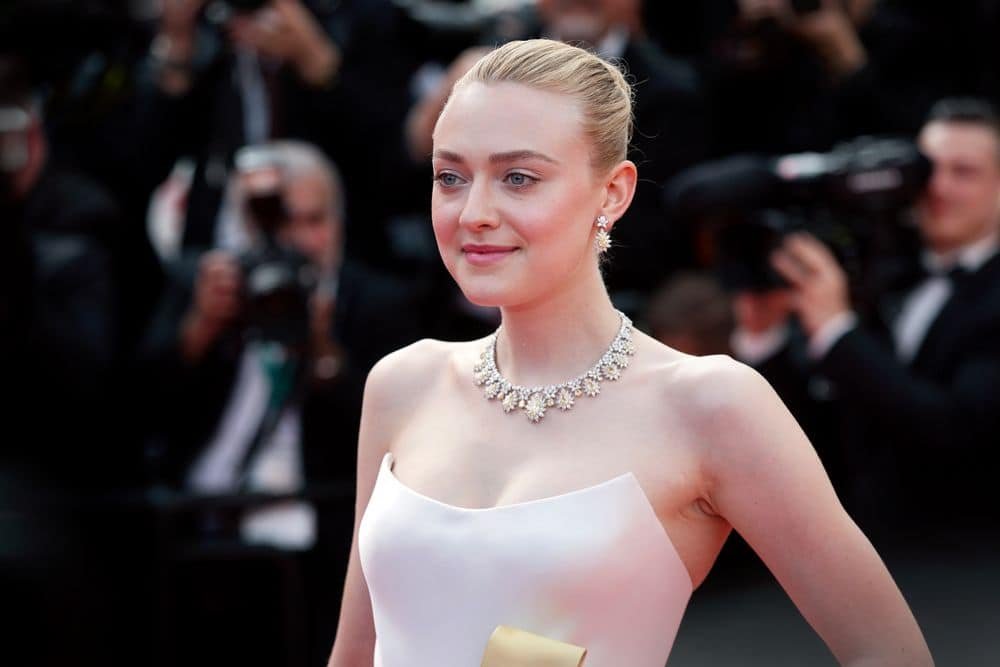 Dakota Fanning was born on February 23, 1994, in Georgia (United States). As a child, she took her first steps in the world of entertainment by making various commercials.
Her talent as an actress began to come to light very soon, and at only six years old, she got a small role in the television hit ER. From then on, she appeared in numerous television series such as CSI, Ally McBeal, Spin City, Malcolm, and The Ellen Show.
In 2001 she debuted on the big screen with I am Sam, along with Sean Penn and Michelle Pfeiffer, and thanks to her performance, she became the youngest actress to be nominated by the Screen Actors Guild.
In 2002, she was hired by Steven Spielberg to play one of the leading roles in the miniseries Taken and since then, she has appeared in various titles such as Sweet Home Alabama, Man on Fire, Hide and Seek and War of the Worlds.
When it comes to music, Dakota is actually a phenomenon. She plays both the violin and piano and has done so for years. While learning violin is much harder than piano, neither is easy and being proficient at both is incredibly impressive.
In addition, Dakota danced ballet. Basically, she has been surrounded by music all her life. She started learning at the age of two, can ride horses, knit, and do many more things. She is an amazing all-around talent for sure.
Russell Crowe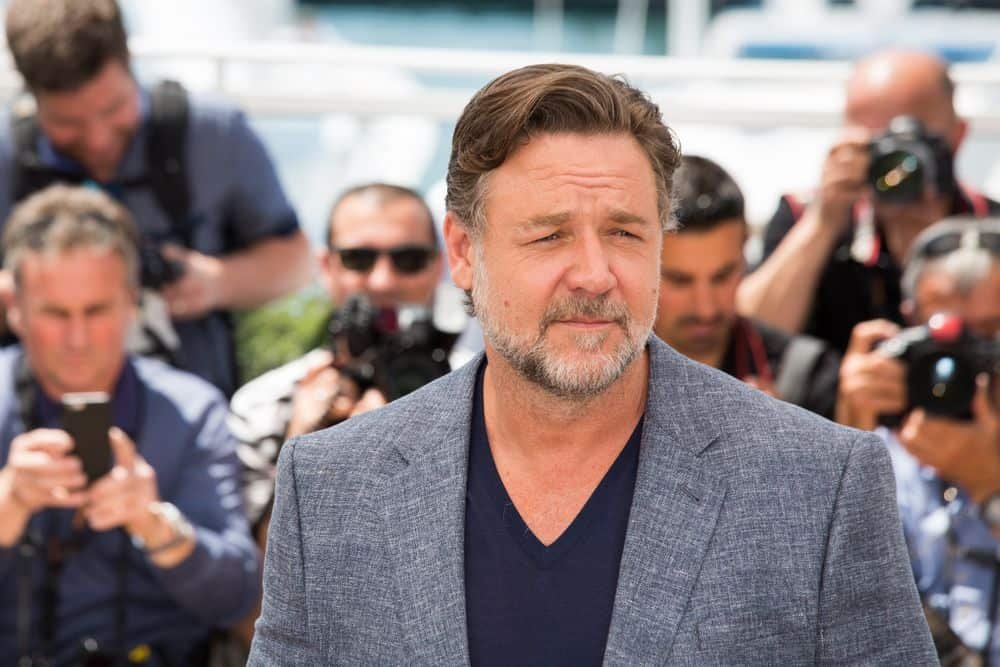 Russell Crowe was already an Australian television star at the age of six. After starring in a few films in his country, he became one of the protagonists of the western The Quick and the Dead.
It was his role in the noir film LA Confidential, by Curtis Hanson, which earned him international recognition. After that, his role as General Maximus in Gladiator led him to win the Oscar for best actor.
He also played John Forbes Nash Jr. in Ron Howard's A Beautiful Mind. Later he appeared in two period films: the adventure film Master and Commander and the boxing film Cinderella Man, where he was reunited with director Ron Howard.
In 2006, with A Good Year, he reunited with his friend, the director Ridley Scott. The following year, he rejoined him in American Gangster, in which he starred alongside Denzel Washington.
Crowe co-starred with fellow wayward Christian Bale in 3:10 to Yuma, before joining Leonardo DiCaprio in Body of Lies.
In 2010 he played Robin Hood under the direction of his favorite director Ridley Scott. The film was presented at the opening of the Cannes Film Festival.
His majestic and unstoppable career is marred by his bad reputation and his relationship with Meg Ryan, who ended up splitting up with her husband as a result.
But on the brighter side, Crowe learned to play the violin for his role in Master and Commander. Although his performance was not incredibly convincing, Russell did learn to play it.
He even bought an 1890 Leandro Bisiach violin for this role, with the help of Robert Greene and Richard Tognetti, both of whom taught him how to play.
Apparently, he was so into the violin that the one offered at the set wasn't good enough. He wanted the best violin possible. He later sold that violin for $128,000!
Celebrities Who Play The Violin: Final Thoughts
There you have a list of famous people who play the violin. And, as mentioned, the all play if fairly well, with most playing surprisingly well. And some are even exceptional.
Were you surprised by any of the names on this list? Are there any other celebrities who can play the violin well? Please let us know your thoughts in the comments below!