Do you want to be a singer?
Then you're going to have to memorize lyrics. And probably lots of them.
Some people find this easy. But for most of us, memorizing a song to the point where you can recite the lyrics automatically takes work.
And this article is not going to change that.
Learning lyrics will always be work.
But there are a number of techniques you can use to make the memorization of lyrics a bit easier and faster.
The one thing that helps more than any other when memorizing anything, including lyrics, is understanding your learning style.
If you know your learning style, you can focus on using techniques that make use of your strengths, which helps you learn faster and retain knowledge better.
We will cover the three main learning styles in-depth below.
How To Memorize Song Lyrics
The first step in memorizing lyrics is understanding them and understanding your own learning style. Only once you truly understand those two things, can you begin to effectively commit song lyrics to memory.
Analyze And Understand The Lyrics
Before we get into learning styles, this is the first and most important step. It is much easier to memorize a song if you understand the meaning and the emotion behind it.
Make sure you understand all of the lyrics, as well as the artist's intent behind them. A site like songmeanings.com can help in analyzing the lyrics of especially cryptic songs. See my post on Mazzy Star's Fade Into You lyrics and meaning for an example of this.
If the song you are learning is not in your native language, this step will be more difficult, but perhaps even more important. When it comes to the emotions of the song, you want to attach a real emotion to each verse of the song.
Then, when you begin to learn the lyrics, always include the appropriate emotion in your memorization and recitation. It will make it much easier to recall the lyrics when you need them.
Determine And Make Use Of Your Personal Learning Style
Knowing your personal learning style allows you to learn in a way that best suits you and maximizes your ability to memorize lyrics.
The three main learning styles are auditory, visual and kinesthetic.
Most people will probably have an idea how they learn best. If you do not, there are a number of online assessment tests you can take. You could also just try some learning techniques for each style and see which one works best for you.
Auditory Learners
Auditory learners absorb new information best when hearing it or speaking it out loud, which gives them a huge advantage when memorizing lyrics.
If you're an auditory learner, listening the the song over and over is your best bet, along with speaking or singing the lyrics out loud. Start by reading them, but once you get good enough to sing or recite the lyrics without reading, you should stop doing so.
Visual Learners
Visual learners absorb new information best when they read it or see another form of visual representation of the info. In terms of learning lyrics, visual learners will benefit from studying the written lyrics.
It may help to highlight different verses in different colors, so that your mind can associate each line with a specific color. Then you can recall the color later and the associated lyrics will appear in your mind.
A visual learner can also benefit from watching music videos. This associates specific images with each line, which will make it easy to recall the lyrics later. Simply picture the video in your mind and the lyrics associated with each image will appear.
Kinesthetic (Tactile) Learners
Tactile learners learn best by doing, so singing along with the song works well for them, too. This works for a different reason that for auditory learners, but it works nonetheless. Tactile learners also get great benefit from writing the lyrics out a few times by hand.
How To Remember Song Lyrics: Effective Techniques
Any learning technique will benefit a person with any of the 3 learning styles, but some techniques are simply better suited for a particular style. Below, I'll go over some effective methods to use when memorizing lyrics.
Give them all a try and see which work best for you.
Listen To The Song A Lot
Setting information to music is one of the best ways to memorize something and lyrics have the advantage of already being set to music. Use that.
Listen to the song as often as possible. Listen to it while eating, while showering, during your commute and any other time you can squeeze it in.
I'm sure that, at some point in your life, you've listened to a song so often that you ended up memorizing the lyrics without even trying.
That's basically what you're doing here, except you actually are trying. To speed things up, sing along to the song whenever you can.
Practice Reciting The Song Like A Poem
Viewing the lyrics as a narrative can help some people a lot. Reciting the song instead of singing accomplishes this.
It turns the song into a sequence of ideas and events, rather than a collection of rhymes. Basically, it makes it more relatable to everyday life and thus easier to memorize.
Turn Memorizing Into A Game
Any time you turn a chore into a game, you make it more fun and thus easier to complete. To gamify the memorization of lyrics, try things like timing yourself as you recite the lyrics then trying to beat your previous best time.
You could also take a line you are finding especially difficult and draw a picture of it or make a comic strip from the lyrics. If you are memorizing together with a friend, you could challenge each other to come up with the funniest or most dramatic recitation.
Be as creative as you want here. Anything that makes memorizing more fun will work.
Make Flashcards
I love flashcards and use them for everything. I am a visual learner, but flashcards actually work for every learning style.
Auditory learners benefit when they read them out loud, while the act of writing the cards helps tactile learners.
There are a lot of ways you can use flashcards, but I suggest making a card for every line of the song and numbering them, so that you keep them in order.
On the front write the first few words of the line. Put the entire line on the back. A flashcard program like Anki can really help here. It's free and comes in a mobile version, too, allowing you to study on the road.
Use Visualization And Association Techniques
If you've ever seen a performer memorize an impossibly long sequence of items or multiple decks of playing cards, this is the technique they use to accomplish their feats. The basic idea is to associate the thing you are trying to memorize with a striking or shocking image.
Obviously, this would be too much effort to make much sense for memorizing an entire song, but it can work wonders with a specific line that you just can't seem to remember.
Here's an example, though my images probably won't work for you. This technique is most effective when you use images and associations that have a personal meaning to you.
For this example, I'll take the famous Bob Dylan line "The answer is blowin' in the wind."
Now I will imagine the two weird artists from the South African group Die Antwoord (which means "The Answer") and picture them hanging onto a railing in a wind tunnel, their bodies flapping in the wind parallel to the ground, as they try their best not to be blown away.
Try to make the image as bizarre and vivid as possible. This makes it so much easier to remember the line in question. In fact, if your visualization is striking enough, you will never forget the line again.
Separate The Lyrics From The Music
When you remove the lyrics from the associated music, it allows the brain to process the two separately using different parts of the brain for each. This helps your brain absorb and recall the lyrics much faster.
Use Sleep To Your Advantage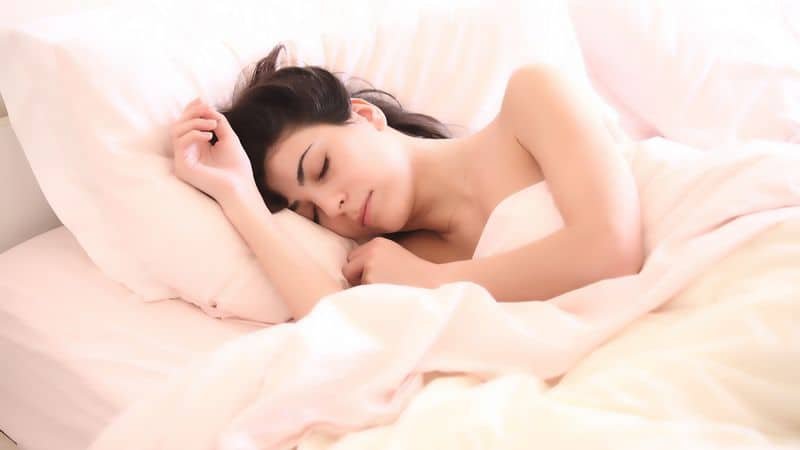 Whenever you practice a new skill or study something right before you go to bed, you brain continues to process the new information after you go to sleep. Learning something new before going to sleep has been shown to increase your ability to retain that knowledge as well as the speed with which you learn.
Write Down The Lyrics Multiple Times
Writing down the lyrics over and over again will help cement them in your brain, especially if you are a kinesthetic learner. This is a tactic Frank Sinatra used.
The day before a performance, he would write down the lyrics of a song repeatedly until he fell asleep (combining this tactic with the previous one). When he woke up, he had the song memorized.
Practice at Karaoke
These days, there is a good chance you can find a karaoke version of the song you are trying to learn on Youtube, so you can practice any time you want. Even better, go to an actual karaoke bar. You can practice your song and have a great time while doing so.
Practice the Song in Chunks
This is a method commonly used when learning vocabulary in a foreign language. You practice one syllable at a time
For lyrics, you want to memorize the first line and sing it out loud. Then do the second line. Next, repeat the first and second lines together. Then learn and sing the third line and follow it by singing all three lines together. Keep going like this until you've got the whole song down.
Memorizing Lyrics: Final Thoughts
Learning song lyrics can be a tedious chore, but it's part of being a singer. Luckily, the above techniques make memorizing song lyrics so much faster and easier. Try them out until you find the one that works best for you and your days of struggling to learn a new song are over.