YouTube launches music careers.
We've seen many pop stars start out on YouTube before becoming the singing sensations they are today. The likes of Justin Bieber and Alessia Cara have had huge success off the back of YouTube.
And it wasn't a fluke.
They put incredible amounts of effort into their quest for success. Yes, they are both exceptional singers, but they also made sure they were discoverable. They optimized their titles, create a brand for themselves, and interacted with their audiences.
If they can do it, then what's stopping me or you from doing the same thing?
Below I've put together 7 key steps to getting more subscribers on YouTube.
How to Get More YouTube Subscribers
Step 1: Increase Your Quantity Of Videos
It's simple. The more you post, the more you will be seen among the noise of content on the web.
Your name will become familiar to people if they keep seeing your videos popping up in their recommended lists. They may not click on your video the first time they see you, but 2 weeks and 14 videos later and they may finally take a listen. That right there could be a new subscriber.
Step 2:  Increase The Quality Of Your Videos
Now that you are posting more regularly and have gained a few more subscribers, you want to start giving them content that will make them want to show your videos to their friends.
What practical things can you do to increase the quality of your videos?
Make sure you have a high quality camera. The best content on YouTube is always filmed with clear, focused cameras. If you can afford to purchase some new equipment, here is a video that reviews 6 cameras for YouTubers that you can buy on a budget.
Get a high quality microphone. You need a good mic in order to sound professional. If you're just starting out, you can get pretty good sound from one of these USB mics. As your channel picks up steam, you will want to spend a little more and get a high-quality microphone and preamplifier combination to sound like a true professional musician.
Make sure you have high quality recording software. If you are releasing music on YouTube, you definitely need good music software if you want people to take your seriously on the web. I'd highly recommend you take a look at purchasing one of the following programs:
Step 3: Reach Out To Your Existing Subscribers
Now that you are able to create higher quality videos on a regular basis, it's time to start producing content that your subscribers want. Up to now, you have been trying to get their attention. You've succeeded, and now you need to give them something back. Here are some tips for doing so:
Ask your audience for song requests. Let them pick a song for you to cover. When that one subscriber sees that you picked their song, they will be over the moon that you noticed them!
Host competitions for your viewers. See which of your subscribers can bring in the most new viewers for you. Offer a prize in return!
Message them directly about your music. It will feel much more personal for them, and they will be more likely to spread the word about your channel.
Step 4: Start Optimizing Your Titles
Being distinguishable and findable are the most important aspects of YouTube success. Having quirky titles and being able to draw attention will play a major role in not only boosting your numbers, but ensuring your subscribers continuously watch your videos. Here are some tips for boosting optimization:
Use the keyword in the title. Doing a cover of Halo by Beyoncé? Put it in the title!
Keep the title length below 50 characters. You need your title to sum up your video in the shortest time possible.
Make the title engaging. The title "Halo by Beyoncé (Cover)" has probably been used thousands of times on YouTube. Make yourself stand out and trying something different. "I Try Covering Halo By Beyoncé With A Mouth Full Of Marshmallows!" It might be different to the content you're aiming to produce, but at least it will draw tons of attention.
Step 5: Customize Your Channel And Videos
Now that you have a larger quantity of videos, you want to make sure that people see a pattern when they explore your page. They want to see how you present yourself in an online format. How can we do this?
Create some well-crafted, customized channel art that represents you. You can use this super affordable YouTube channel art service (only $19) that lets you create your own optimized channel art. Be consistent with the colors you use.
Go through each of your videos and personalize your video thumbnails. Keep your thumbnails consistent and similar throughout your channel feed. You also have the option to add tags and writing to your thumbnails which will tell the viewer what your video is all about.
Create an enticing channel trailer. This is something you need to carefully work on and constantly update in order to keep your subscribers consistently coming back to your channel. Your trailer should be a mixture of a compilation of some of your best videos, and small clips of you directly talking to your audience and welcoming them to your channel.
Write a concise bio for your channel. This post will help with the bio.
Step 6: Develop Your YouTube Brand
It's likely that all your subscribers will have something in common: Perhaps they are all from a particular area of the world or they are all of a similar age. YouTube will allow you to see the analysis of your subscribers so that you can find out this information.
Clever, right?
Use this information and start tweaking the content you produce. You want to make sure your content is aimed at the type of person that is subscribing to your channel.
Check out this video below that shows you exactly how to effectively use your YouTube analytics.
Step 7: Promote Your Videos On Other Platforms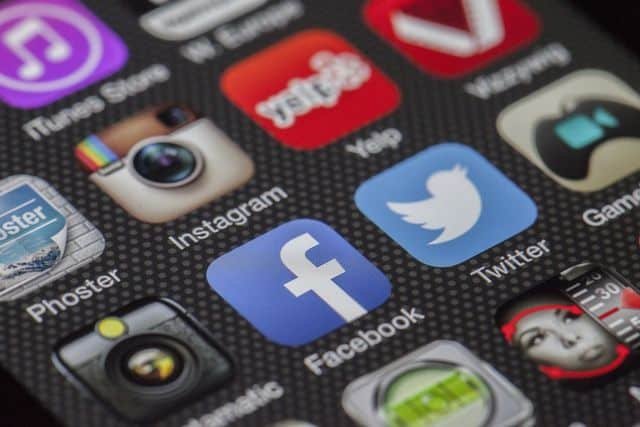 The whole aim of the previous 6 steps is to increase your discoverability on YouTube. But in order to go from discoverable to a YouTube star, you need to cross-promote on other platforms. It's a must.
Make sure you have a page on Facebook, Twitter and Instagram. Every time you release a YouTube video, you need to be promoting those videos across all of your channels. It may be time consuming but it will be worth it.
Step 8: Repeat The Previous 7 Steps!
Feel like you've completed all the steps? Go back and review each one.
Are you still making enough content? Can you perhaps invest in even better music software to enhance your quality further? Can you mix up the way you interact with your audience? Can you further enhance your brand by creating your own website and merchandise?
Attempting to get more fans on YouTube is a time-consuming task. And it's going to be painful at times. But achieving success always is and you just have to stick with it and push through the painful times.
You need to make sure you are fully committed to achieving this goal before going ahead with it. And if you do commit fully and follow the 7 steps above, you're guaranteed to increase your YouTube numbers.
If there is one thing for you to take away from this article, it is this: stay true to your brand, and have fun with your videos!
Have you used these steps and had success on your own channel? Let us know in the comments below!