Coil tapping and coil splitting can seem like the same thing.
If you read about one and then read about the other later, it seems like you're reading about the same thing.
But coil tap vs coil split are actually two very different things, despite some similarities.
When you compare them directly, the differences become apparent. So let's do that.
Keep reading for an in-depth comparison of coil tapping vs coil splitting that will make the differences between the two readily apparent. We'll also help you figure out which one is the one you need.
Coil Tap Vs Coil Split
We will begin our comparison of coil splitting and coil tapping by looking at each process individually, before comparing them directly and getting into the unique advantages of each. We'll finish by looking at the practical applications of both of them.
Coil Tapping
Coil taps exist in transformers, reactors, and guitar pickups, as well as some other electrical equipment. A A coil tap is a special wiring feature that enables a person to connect, disconnect, or relocate the "well" from which the signal is drawn.
In guitar pickups, "coil tapping" refers to single-coil pickups exclusively (whereas coil splitting refers to both humbucking and single-coil pickups).
When implemented, this feature effectively whittles the windings strapped around the pickup, which yields a tamer, brighter tone graced with a bit of extra sonic clarity.
Coil taps can either be connected or disconnected from the pickup's coil. In the case of the former, the magnet virtually "ignores" the coiling between connected ends, which reduces the winding and output.
By flipping the selector switch on a single-coil guitar, you'll notice that one of the modes is a bit muffled. On quality guitars (equipped with good pickups), the result of coil tapping is instead a clearer and crispier tone, albeit one that is a tad hushed.
Coil Splitting
In dual-coil pickups, coil splitting means "cutting" one coil from the mix. If you have a guitar with a humbucking pickup, you can use the coil split technique by simply flipping the potentiometer.
Traditionally, there are three settings on dual-coil pickups: using the first, the second, or both.
For humbuckers specifically, these pickups are basically a pair of single coils put under one roof. By deactivating one, the pickup turns into a single coil one and embraces a healthy dose of brightness.
One of the main functions of the coil-splitting technique is to whittle the bass frequencies down and give more space for high frequencies.
Although this may be unwarranted in certain situations, especially when a great amount of distortion is required, the emphasis on high-end frequencies can be quite beneficial for certain sections in a song, or in certain combinations with acoustic instruments.
Differences Between Coil Taps And Coil Splits
Coil tapping and coil splitting techniques are mechanically different. Coil tapping is used in single-coil pickups while coil splitting is used in dual-coil ones.
The majority of differences between these techniques stem from the differences between the pickups themselves. Coil tapping can be used to add extra layers of gain and distortion to the tone, while coil splitting is meant to keep the tone calmer and clearer.
Furthermore, coil-tapping only offers two options: the "regular" and "tapped" functions on the pot, since a second coil does not exist. Coil-splitting, on the other hand, enables the player to switch between the first coil, the second coil, and both.
In a way, you can use coil splitting in a manner similar to coil tapping, but not the other way around. You can remove an entire coil by "splitting it", but you can only choose to either "tap" or "don't tap" the one you have in single-coil pickups.
Similarities Between Coil Tapping And Coil Splitting
Although one guitar can never feature both coil taps and splits at the same time, the technicality behind these techniques is virtually the same. The guitarist needs to manually "activate" a certain mode by flipping the switch to activate coil taps/splits.
Even though the results of coil tapping and splitting are strikingly dissimilar, both techniques lead to a different tone. The ways by which this is achieved are similar in coil splitting and tapping techniques. The output of the pickups is manually tweaked, and the change persists until a different mode is selected.
Advantages Of Coil Tapping
The flexibility to choose the output with a flip of a switch: trading a bit of volume for tone quality is always a good deal. Coil tapping enables you to sharpen the focus of your pickups into a brighter, clearer tone.
Achieve natural distortion without breaking the amp: since coil tapping reduces the output of the signal, you'll have a bit of extra headroom to crank the amp and gain access to natural feedback and distortion that would otherwise lead to extremely loud, almost incoherent noise.
Make a budget guitar sing like a vintage axe: you can almost magically improve the tone quality of low-end instruments with coil-tapping, although the results largely depend on the quality of the pickups.
Advantages Of Coil Splitting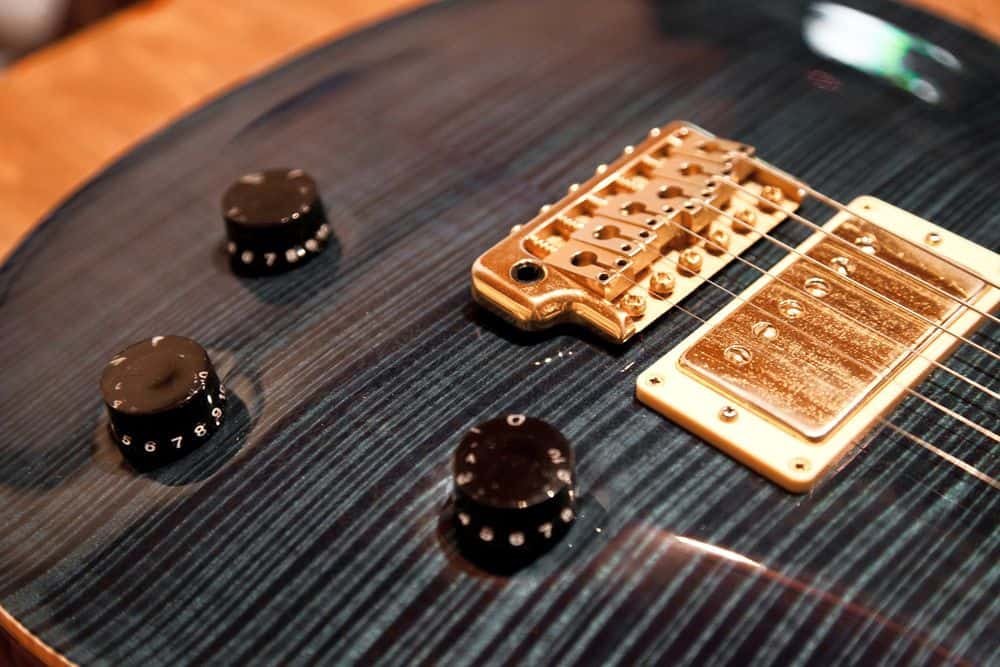 Alternate between single and dual coils instantly: whether you're practicing or performing live, you won't have to bring multiple guitars that you'll use in different settings, since coil splitting enables you to have a tame, clear sound, and a chunky, gritty tone in the same instrument.
Multiple options at your disposal: unlike coil tapping, you get to choose which magnet you'll include or remove from the mix. This allows for far more flexible sound customizations.
Why To Use Coil Tapping
Coil tapping is a single-coil guitar exclusive. Assuming that you already know the advantages your instrument has to offer, the main reason you'd want to use coil tapping is to properly harness those benefits into a better, sharper tone.
Since single coils typically sound much brighter than their dual-coil counterparts, the fact that you can make them even brighter and clearer is a unique benefit on its own. Mind your volume, though, because your bassist and drummer will easily overwhelm your sound in this case.
Another fairly obvious advantage of coil tapping is that all pros use it in the studio. With no background noise and clutter to worry about, the extra-crispy brightness will be a welcome addition to your guitar tracks.
Why To Use Coil Splitting
If you already have a guitar with a set of humbuckers or dual-coil pickups in it, it would be a shame not to experiment with how each of these pickups would sound without their counterparts.
For many guitarists, especially rock and metal players (including my humble self), it often feels a bit underwhelming to "chop" the meaty parts from their tone. However, high volume is not synonymous with a good tone.
One of the best things about coil splitting may be the fact that you can seamlessly switch between thin, crisp, and controlled tones and beefy, high-gain ones.
Coil Tapping Vs Coil Splitting: Final Thoughts
While coil spitting and coil tapping seem very similar at first glance, they are two different things. For one, you can only coil tap single coil pickups, while coil splits are the domain of dual coil pickups.
Hopefully, the differences between the two are now clear. However, if you still have additional questions, please feel free to leave a comment below.