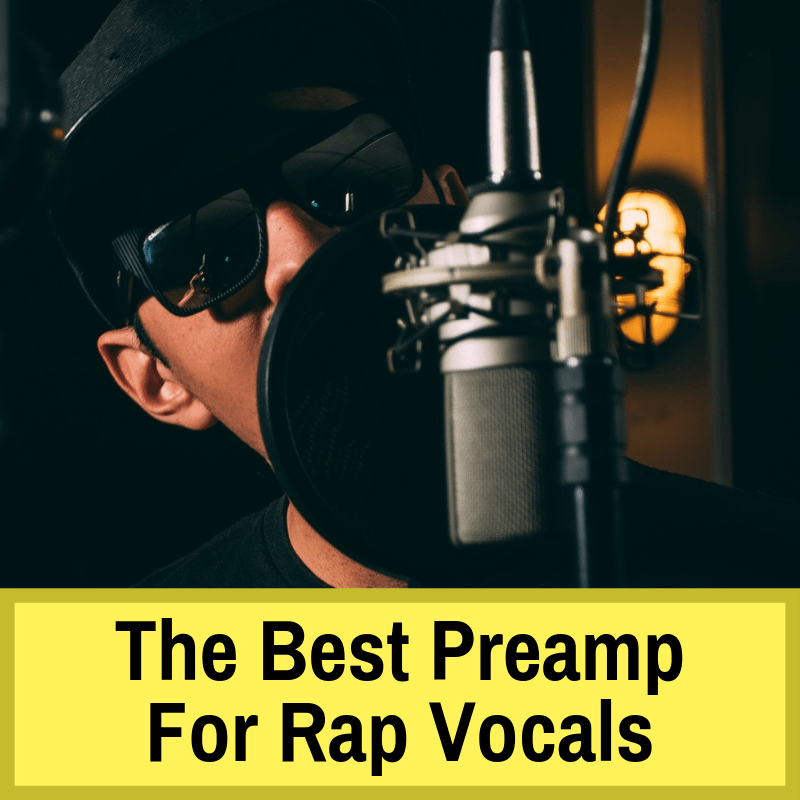 Let's clear something up right off the bat.
There is no best preamp for rap vocals. In fact, there are no microphone preamps made specifically for rap.
They key for rappers, as for any vocalists, is to find the preamp and mic combination that best suits their voice and vocal style.
Personally, I prefer to use a transparent microphone preamp.
Transparent preamps transmit the incoming audio signal as faithfully and clearly as possible. They alter the sound as little as possible. This way, you can rely solely on the microphone to color your voice.
If you want a warmer sound, use a microphone that makes your voice sound warmer, etc. The preamp won't make any changes.
The reason I prefer this is that it just makes things easier. There is nothing wrong with getting a mic pre that colors your voice, though. It can work wonders for some voices.
And therein lies the difficulty: each voice is unique and has a different microphone and pre combo that will bring out the best in it. It is impossible to make a recommendation without hearing the voice in question.
But if you go with a transparent preamplifier, it becomes much easier. That is why my top recommended microphone preamp for rappers is one that will not color your voice at all. It delivers a crystal-clear reproduction of the input sound.
The Best Preamp For Rap Vocals
For the best neutral reproduction of your vocals, get the Avalon VT737sp (it is our top choice in our comparison of the best preamps for vocals; the models mentioned below are also featured in the comparison). It is pricey, but delivers amazing sound quality. You'll find it in numerous professional recording studios.
If you're on a budget, there are some great alternatives. If you can spend up to $1000, check out the Grace Design M101. If your budget is $500 or less, the DBX 286 is a great choice.
If you only have $200 or less to spend, look at the Mackie 402VLZ4. It actually costs less than $100, but obviously, no pre in this price range is going to give you professional-level sound quality. If you don't need that, then you can save a lot of money with the 402VLZ4.
What About The Microphone?
As for which microphone to use, that also depends on your voice. That said, there are definitely a handful of mics that I recommend over others, because they just represent great value for your money.
I won't get into that here, though, since I've already published a post reviewing the best mics for rap (you can find it here) and another one specifically for the best USB mics (see it here).
Here is a great video on setting up a studio specifically for rappers. This is part four, which covers the microphone preamplifier.
Further Reading
Here are the manufacturer pages for the microphone preamplifierss mentioned in this article.